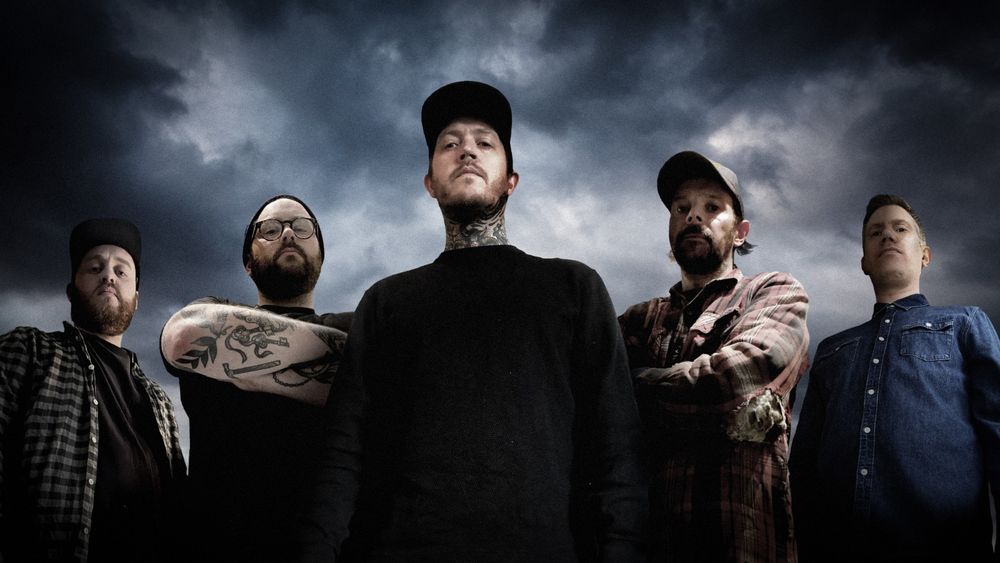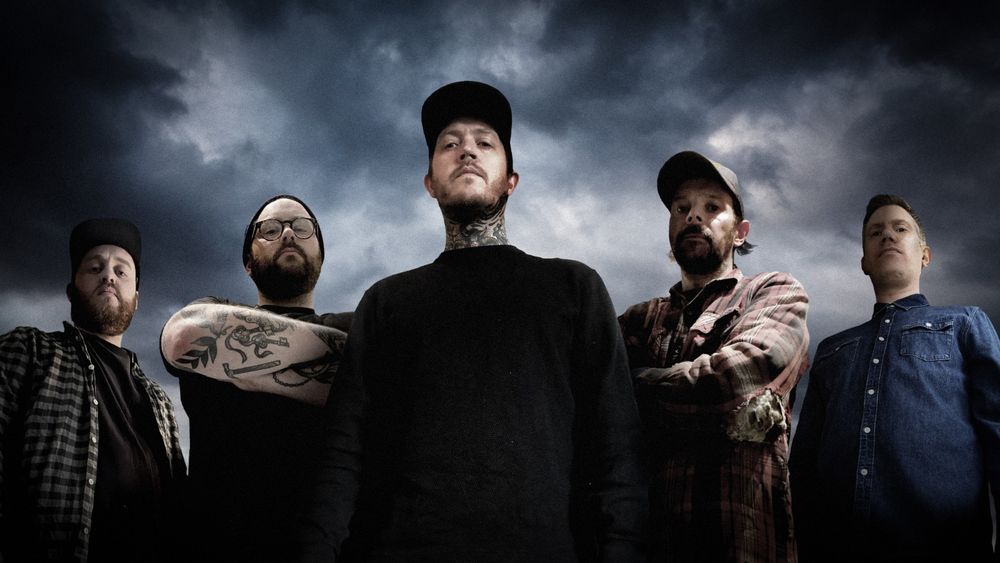 'Defeated' is taken from Block Out The Sun's debut EP which was released 16/04/21 on Nuclear Family Records, a Welsh independent label that specialises in hardcore punk records. The song specifically deals with themes of a political nature and is very much a statement about the injustice and inequalities observed in society at the moment.
Block Out The Sun is a 5-piece metalcore/hardcore band from Leeds, UK. The group's influences are mostly taken from 90s/early 2000s hardcore and metalcore, combining the speed of Strife, the groove of Turnstile and the heartfelt anthemic weight of Modern Life is War.
The band formed in January 2019, but members have been involved in the UK music scene for over two decades, collectively chalking up hundreds of gigs. Vocalist Simon Wright is currently member of Krokodil (Spinefarm Records), a British heavy metal supergroup – featuring guitarist Daniel P. Carter from The Bloodhound Gang and A as well as members of Sikth and Gallows – which has toured with Mastodon as well as other major household names.
Simon previously performed with Leeds tech-metallers Tangaroa and death metal outfit Liber Necris. Bassist James Wilson and guitarist Niall Wright were members of UK metalcore stalwarts D-Rail and toured with Norma Jean, Byzantine (Metal Blade), Dead Swans, Cancer Bats, Send More Paramedics, November Coming Fire and Gallows as well as playing shows with Agnostic Front, Integrity, American Nightmare, Caliban, Converge, The Hope Conspiracy, Bane, Lamb of God, Atreyu, and Thirty Seconds Until Armageddon. Niall was also briefly a member of Manchester metalcore sensations Beecher, who toured with Poison the Well, Killswitch Engage, The Dillinger Escape Plan, Nora, and Every Time I Die.
Guitarist Jonathan Kirk led Cyvoid, a short-lived sci-fi-themed thrash metal band comprising former members of zombie thrashers Send More Paramedics and classic-rock punkers The Plight, and was a member of Leeds indie/emo band Track and Field. All three guitarists released material on seminal metal label Thirty Days of Night Records.
Block Out The Sun auditioned a number of drummers before hitting the jackpot with Jonathan Shaw, also of Lawrence Arms/Hot Water Music-style punk rock band Sunliner (Lockjaw Records), bringing a hard-hitting style perfectly matched to the band's brutal, abrasive sound.
The band was part-way through recording and mixing its debut EP with veteran Leeds engineer Kevin McGonnell when the Covid pandemic struck. Vocals and assorted guitar parts were completed remotely during lockdown and the record was mastered by Rob Hobson. Thematically the EP is influenced by a range of issues such as inequality, racism, and political oppression; in line with the band's DIY ethic, all artwork and video material (including a record sleeve homage to 80s sci-fi classic 'They Live') has been created by band members completely in-house.
Block Out The Sun's debut EP will be released on Welsh DIY label Nuclear Family Records in April 2021. The record will be released across all major digital platforms as well as on a limited-edition cassette with 2 different artworks. 'Against the Ropes', a single taken from the EP, will be released on 12th March 2021.