Reviews
Traitor – Decade of Revival Album Review
We have briefly interpreted the German Thrash Metal band Traitor's Decade of Revival album for you!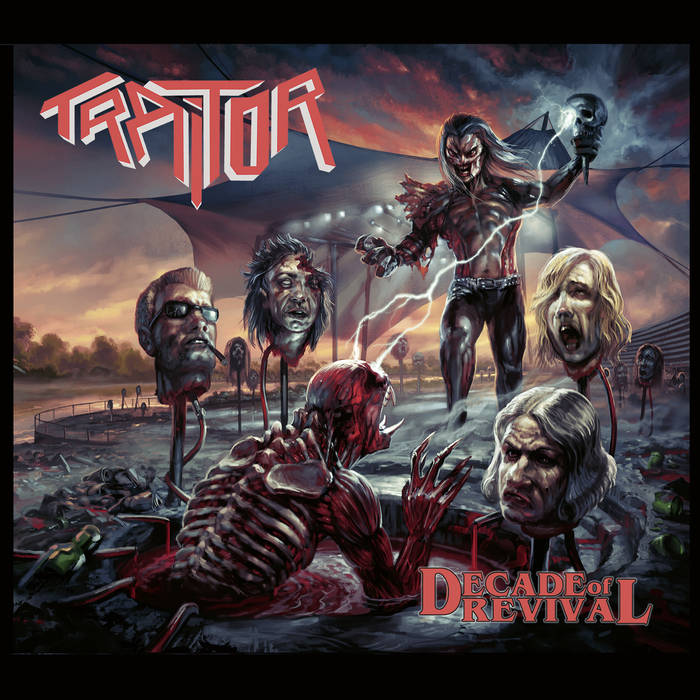 We have briefly interpreted the German Thrash Metal band Traitor's Decade of Revival album for you!
Violent Creek Records – 2019 – Germany 
TRAITOR's story began in 2009, when Balinger Thrash Kommando got the job done properly, dropped out of his various entertaining projects, and released two demos in the same year. The line approach was correct, as "Thrash Metal Victory" and "Inclination To Aggression" enjoyed great support underground. After another demo (2010), the first "Thrash Command" released in 2012 and named after it was tried. Combining the speed of Bay Area Thrash with the rigor of Teutonic Metal, drummer Andreas Mozer and his troops unleashed razor-sharp riffs. At the end of 2013, Matthias Koch completed his squad with his brutal guitar sound and kicked the ass with TRAITOR. Continuing its successful business, the group has continued to do "Venomizer" (2015) and "Knee-Deep In The Dead" (2018) and numerous head-shaking works. The band, which has a strong fan base with the concerts, proves very well how hard they do. Therefore, in 2019, they released "Teutonic Thrash – straight outta Balingen" and "Decade of Revival" (2019) as a big thank you to celebrate their 10th birthday and their loyal fans. This album includes live recordings of the Rock Hard Festival 2018 and a live DVD documenting the legendary Wacken performances. (The band was voted best breakout band of the year by Rock Hard Magazine readers)
Let's get to their music, I actually listened to the Thrash Command album before. But among the hundreds of bands I listened to, it is very difficult for me to remember, when I examined the band's past records, it made me feel like "oh yes, I listened to this band". The quality of the group is of course above a certain level. It is evident with their concert and festival performances, the recording quality is very professional. In addition to the classical German thrash metal effects, I also felt American style thrash metal with their vocal style in their songs.
It more as it gave me the feel of Sodom and Kreator's debut albums. In fact, the product I am currently interpreting is not a complete album, it consists of 4 new tracks and songs recorded from the above-mentioned Rock Hard 2018 and Wacken performances. There are a total of 14 tracks in this album, I really recommend speed/thrash metal lovers to listen to it.
A successful drum performance combined with fast, sharp guitars, strong solos and dirty vocals, in addition, the album's cover works also give an 80s feel, I can say the same thing in the logo. I better not talk anymore, you listen to the band!