Long-awaited full-length album from Brazilian band Abske Fides develops ideas of previous mini-albums at higher qualitative level. Perfect performance of keyboards, vocals and violin solos in composition with arrangements makes this album more diverse and balanced.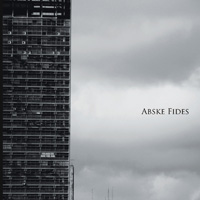 Gloomy doom death metal from Abske Fides opens the world of human estrangement and despair which is ready to absorb the listeners.
Tracklist:
01. The Consequence Of The Other
02. Won't You Come
03. The Coldness Of Progress
04. Aesthethic Hallucination Of Reality
05. 4.48
06. Embroided In Reflections
Listen full preview by clicking
here
.