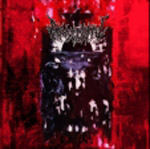 Eigenproduktion – 2012 – Finland
The Fins APOCRYFAL released at the beginning of 2012 their demo "Ravens" in in-house production.
It gets here immediately and without detours straight down to the nitty-gritty! You can hear pure Death Metal. The three songs tear merciless and hard to the listener. Highspeed doubleblast drumming supports and manifests the Death Metal sound frameworks. Underpinned by genre typical riffs the boys take here no prisoners! The dark, distinctive growls give "Ravens" still the final kick! The three songs all move in the upper mid tempo area. Thus the listener isf given no time to take breath! APOCRYFAL are successful to implement their energy and joy of playing in music. The listener is literally carried away by the power and also by the speed of "Raven". A very powerful production which leaves nothing to be desired. I can only recommend APOCRYFAL!!!!
[pro_ad_display_adzone id="79086"]