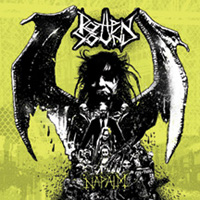 "Napalm", the new EP from Finland's ROTTEN SOUND, is available for streaming in its entirety at this location. The CD features three brand new ROTTEN SOUND songs and three NAPALM DEATH covers along with a bonus DVD that includes a full live set from the Obscene Extreme festival.
Tracklist:
01. Mindkill
02. Dead Remains
03. Brainload
04. The Kill
05. Missing Link
06. Suffer The Children
"Napalm" was released on March 30 in North America and April 5 internationally via Relapse Records.