News
Grindcore supergroup STENCH PRICE release official video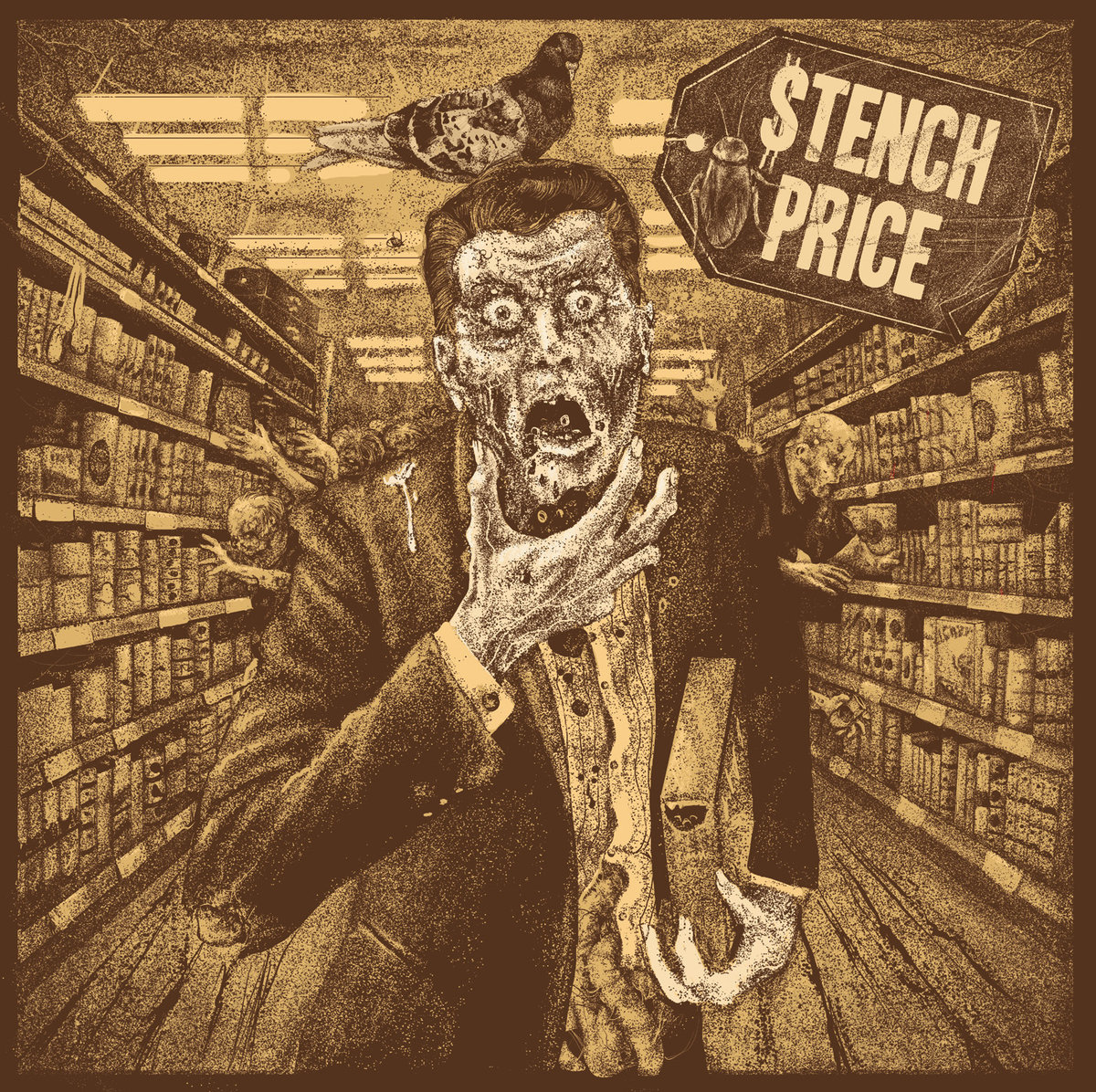 After a slew of crazy animated teasers, Stench Price have gone ahead and unleashed their first official video which was shot by a Japanese director. The song showcases the avant-garde edge the band have. For the uninformed, Stench Price involves members of Necrophagist, Hail of Bullets, Brutal Truth, Cynic, Paganizer, Echelon, etc. It's coming out in November via my label Transcending Obscurity Records. Slated for a release is also the death metal supergroup featuring Dave Ingram (Hail of Bullets, ex-Bolt Thrower, ex-Benediction) and Rogga Johansson (Paganizer, The Grotesquery, Demiurg, Necrogod, etc.) called Echelon.
Stench Price (International) – Self Titled
Genre – Avant-garde Grindcore
Release Date – November 30th, 2016
Record Label – Transcending Obscurity Records
For fans of – Brutal Truth (circa 'Sounds of the Animal Kingdom'), Nasum, Bathtub Shitter, C.S.S.O., Mr. Bungle
Stench Price are a grind 'superground' like no other. Not only do they feature star contributions from members of Necrophagist, Cynic, Brutal Truth, Paganizer, Hail of Bullets and others, the music too is of a different audacious kind. Mastermind Peter Shallmin has bombarded the already caustic music with bossa/lounge music in way that it all seems thoroughly fascinating. It's never been done before, at least not in such a brilliant manner where it adds a dimension to the music without taking away anything from it. The genre has been stagnating and it's time to bring in avant-garde influences that change the way we perceive it. Every song has unique contributions and a different edge to make sure that they not only stand out, but leave an indelible mark on the scene. There's none like Stench Price and this is only the beginning.
Stench Price line up:
France – Romain Goulon – Drums (Necrophagist, Disavowed etc.)
Siberia – Peter Shallmin – Bass (Escapethecult, Kamlath)
Siberia – Max Konstantinov – Guitars (Kamlath, Nebesniesnami)
USA – Max Phelps (Cynic, Exist, Death DTA Tours)
USA – Danny Lilker (Brutal Truth, Nuclear Assault, SOD, etc.)
UK – Dave Ingram (Hail of Bullets, Benediction, Bolt Thrower, etc.)
Sweden – Rogga Johansson (Paganizer, The Grotesquery, Demiurg, etc.)
Australia – Karina Utomo (High Tension)
USA – Shawn Knight (Child Bite)
Lyrics by Danny Lilker, Dave Ingram, Rogga Johansson, Karina Utomo, Max Phelps, Shawn Knight
Mixed and mastered at the legendary The Morrisound Recordings Studio, Tampa, Florida..