News
MISERY INDEX: New Song 'Conjuring The Cull' Is Online Now !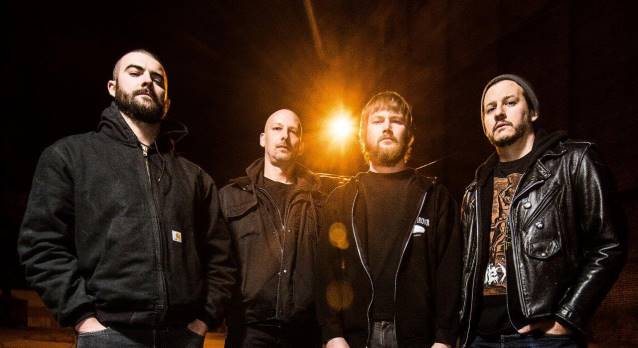 "Conjuring The Cull", a brand new song from American death metal extremists MISERY INDEX, can be streamed using the SoundCloud widget below. The track is taken from the band's fifth studio album, "The Killing Gods", which will be released on May 23 via Season Of Mist.
"The Killing Gods" was recorded at Wright Way Studios in Baltimore, Maryland and was engineered by Steve Carr (DYING FETUS, SLIPKNOT, SOILWORK). The drum parts were tracked with Scott Hull (PIG DESTROYER, AGORAPHOBIC NOSEBLEED, BLACK TUSK, BRUTAL TRUTH) at Visceral Sound in Bethesda, Maryland.
Comments MISERY INDEX bassist/vocalist Jason Netherton: "After an extended writing and recording process we have finally completed 'The Killing Gods'. It is the longest, most diverse and most complete album we have ever created, and it represents the blood, sweat and beers of four dudes trying to make the best songs they can. We think we have succeeded and we hope you do as well. Look for this metal beast to drop in May!"
"The Killing Gods" track listing:
01. Urfaust
02. The Calling
03. The Oath
04. Conjuring The Cull
05. The Harrowing
06. The Killing Gods
07. Cross To Bear
08. Gallows Humor
09. The Weakener
10. Sentinels
11. Colony Collapse (feat. John Gallagher)
12. Heretics
13. Thieves Of The New World Order (MINISTRY cover; bonus track)