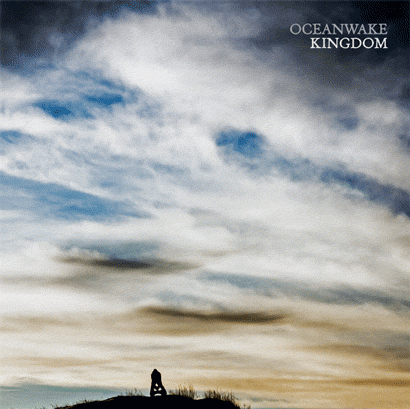 Stygian Crypt Productions – 2013 – Finland
Last year the Fins OCEANWAKE put their first cd which is called "Kingdom" on the market. It is distributed via the label Stygian Crypt Productions.
The production initially starts very calm and instrumental in order to turn into an almost inpenetrably musical wall the next moment. This wall is Doom Metal. Not in the classical sense however. Studded with all kinds of musical experiments which offer from Rock elements right up to electronic sounds as well as Death Metal insertions a broad musical range. The basic nature of "Kingdom" remains however always depressive, melancholic. Very emotional presented, the all in all six songs are very sophisticated. They capture the listener from the first note on. Darkness and never – ending pain which seems to be more intensive and more unbearable right by the running time of the single songs. You must have here steady nerves in order to be able to do this journey. But all troubles and exertions are worthwhile. "Kingdom" shows all its facets with a little patience which are very overlapping and are partially maverick. Recorded with much blood, sweat and tears I can only recommend OCEANWAKE to each receptive Doom Metal fan!!!!
8,5/10