News
FLESHGORE advance song, cover art and tracklist revealed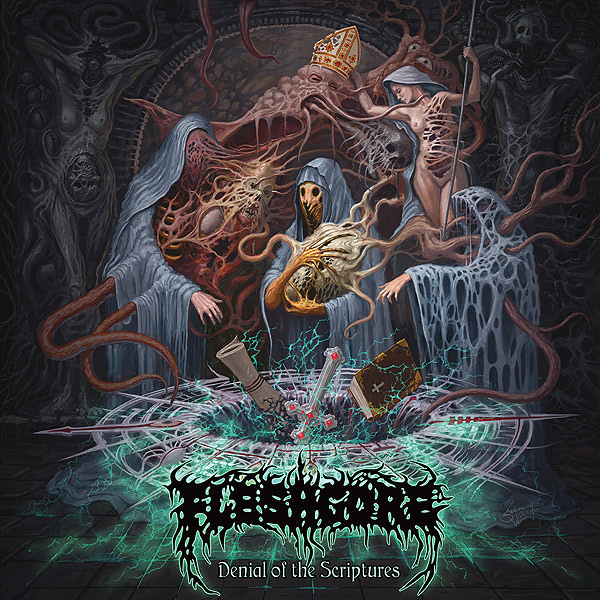 Ukraine's number one Brutal Death Metal export FLESHGORE have just revealed the cover art of their 5th album entitled "Denial of the Scriptures" as well as an advance song and the complete tracklist for the album that is about to be released through Xtreem Music.
"Denial of the Scriptures" is an album that grazes perfection in terms of Brutal Death. The 9 songs here contained plus the PYAEMIA cover, are simply the best of the best that you can actually find within this genre. The killer production, skilled musicianship, the perfectly balanced song structures and the inhuman ferocity of the songs, makes of this album one of the highlight for this year and will for sure make the delight of any lover of bands like pretty reminiscent of bands like SUFFOCATION, DYING FETUS, SEVERE TORTURE, PYREXIA, PYAEMIA…
Tracklist for "Denial of the Scriptures" is as follows:
01. Talk to Me About God
02. Inception of Incursion
03. Stop the Possessor
04. Killing Relapse
05. Forgotten Knowledge
06. Bloody Hands of Aggressor
07. New Ordeal Comes Into the World
08. Numinosum
09. Denial of the Scriptures
10. Gorging on Mucus and Bile (Pyaemia cover)
Release date for "Denial of the Scriptures" is set for 19th of February through Xtreem Music.