After an EP and a Promo album, the Turkish Progressive Death Metal band BAHT finally finished the recordings of a 8-song full length album titled "In My Veins". The Finnish musician Joona Räsänen has taken the duty of drums recording in it, as he did in the band's last promo album.
"In My Veins" is mixed and mastered in Unisound Studios in Sweden by Dan Swanö, who contributed many bands such as OPETH, BLOODBATH,KATATONIA, EDGE OF SANITY…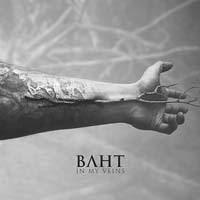 Tracklist:
01 – The Trauma (05:41)
02 – Neden? (04:06)
03 – Dua (04:44)
04 – Lost & Found (05:16)
05 – Creedish (04:55)
06 – Sacred Enigma (05:11)
07 – Introspection (06:33)
08 – Orientation (05:28)
BAHT was formed in 2007 with the idea of creating a sound Progressive and Oriental at the same time not stereotypic. In 2008, the band recorded a five-song EP album called "Bilinçten Derine" with all songs in Turkish. One year later, the band recorded their two-song second record "Resurgence Hour", with Joona Räsänen from Finland on drums.
In 2012, after being on stage of many festivals and organisations for couple of years, the band has recorded their first full-length album. The album has been created with the combination of Oriental, Progressive and Death Metal themes.