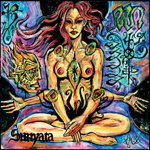 Typhonian occult metallers ACRIMONIOUS return with with a new rock-influenced and ritual-driven black metal release, wrapped in a classic heavy metal feeling entitled Sunyata.
Premier track from the upcoming album is streaming now on YouTube, and is best viewed in HD mode.
Click here
to listen it.
Band's second full-length is due to be released on Agonia Records on the 28th November in Europe and 5th February in the USA.