News
PARADISE LOST has Completed the Re-recording of 'Icon' Album for Its 30th Anniversary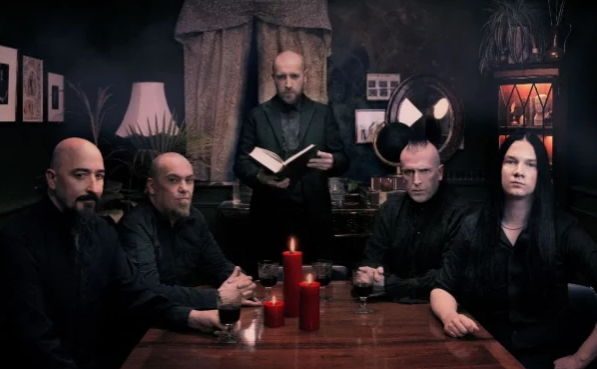 Paradise Lost Icon Album Re-Recorded
British gothic metal pioneers PARADISE LOST have recently recorded a special new release on LP to celebrate the 30th anniversary of their fourth album "Icon". In addition, a special vinyl version of the album will also be released.
Last Thursday (August 17th), PARADISE LOST shared a series of photos from the re-recorded vocal sessions for "Icon" with co-producer Jaime Gomez Arellano at Arda Recorders studio in Portugal. The related post can be found below.
"Icon" marked a departure from the death-doom style of PARADISE LOST's early work, with the last album featuring Matthew Archer on drums.
In February 2018, Decibel magazine inducted "Icon" into its "Hall Of Fame", citing the album as a significant contribution to the development of the gothic metal subgenre.
Last March, PARADISE LOST officially welcomed Guido Zima Montanarini as their new drummer.
PARADISE LOST frontman Nick Holmes previously had this to say about the band's decision to re-record "Icon" "The exclusive record deal we signed for the 'Icon' album meant that we could never own the rights to our music or artwork, so going forward, it was necessary to re-record and completely redo the album cover to re-release the album ourselves for the 30th anniversary. "Not only did re-recording 'Icon' allow us to release it on vinyl as a series of collector's editions, but it was also great to revisit some of the songs from a lifetime ago. Nothing can or will ever replace those original recordings, they are a nostalgic part of all of our lives, but it was so much fun to revisit those early [Music For Nations] days and I hope the result shows!"