Reviews
NICHT "Part 1 Catalepsy sinks"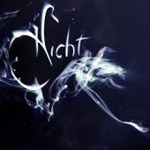 Lugga Music Productions – 2010 – France
As the fall approaches, this kind of music becomes for harmonious with your mood. This French band which was formed last year, will release the first part of their two-parted concept album "Catalepsy sinks" in October with a very good timing.
After checking the smoky cover of the album, we shall move on to the genre. We can say it is in Gothic/Doom style; with a classical gothic lady and clean male vocals and also featuring brutal vocals occasionally. A doom metal style depression dominates the music. Piano or electronic keyboard giving the taste of piano is quite harmonious with the music and enhancing the spirit of the album.
Yet, we cannot say that this group has any unique future distinguishing them from others. They are performing well within their range. A relaxing album, for cold and cloudy days and for the people who prefer a calmative style. Can be listened while drinking and suggested to the ones who like it in a doom, gothic style.
7.5/10