News
Milking The Goatmachine
German grindcore/death metal band MILKING THE GOATMACHINE will release their new studio album, "Seven… A Dinner for One", on November 26 via the NoiseArt Records.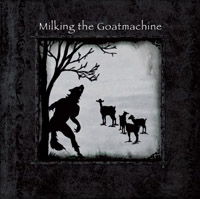 Tracklist:
01. Seven
02. Beware Of The Wolf
03. Crunchy & Tasty
04. In Woods Of Unsuspected
05. Here Comes Uncle Wolf
06. The Black Paw
07. Ding Dong
08. Clockbox
09. The Wolf Is Dead
10. Down The Brook
11. Like A Goatmachine
12. Milk Me Up Before I Go Go
13. Cemetary Goats
14. Last Caress
15. Black Horn Sun
16. Goat On The Water
"The Wolf Is Dead" trailer can be viewed below.