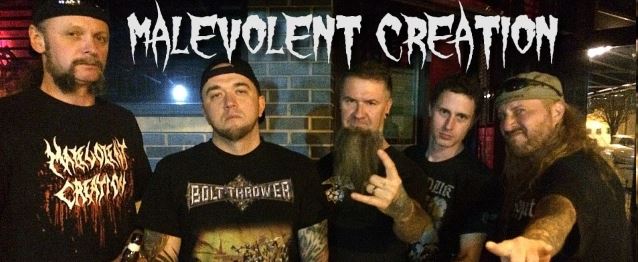 Florida death metal veterans MALEVOLENT CREATION have a full lineup again with Jason Blachowicz (a.k.a. Jay Black) back in the fold on bass and Justin DiPinto (drummer on "The Will To Kill" album) on drums. The band is now also working with longtime friend, former OBITUARY and current GORGOROTH bassist Frank Watkins, as their business manager.
Drummer Gus Rios left MALEVOLENT CREATION in February due to "personal differences."
Rios joined MALEVOLENT CREATION in 2008 as the replacement for Dave Culross. Rios recorded and co-mixed the band's tenth studio album, "Doomsday X", and laid down the drum tracks on MALEVOLENT CREATION's 2010 CD, "Invidious Dominion".