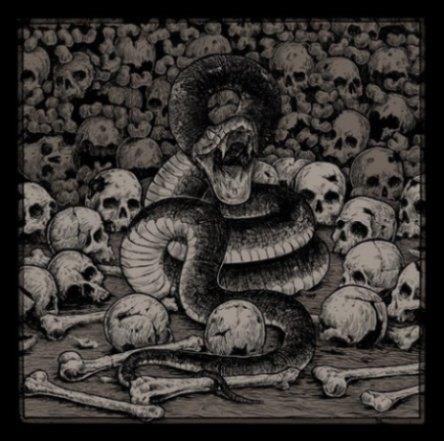 Wydawnictwo Muzyczne Psycho – 2013 – Poland
The Poles DEATHSTORM put in March 2013 with "Nechesh" their debut cd on the market.
The guys immediately get started! Death Metal from the first to the last minute resounds through the room. A real storm descends on the Metal country which develops to a hurricane which sweeps everything away. Diversified riffs as well as forceful bass lines unite to an unholy death alliance. Supported by severe doubleblast drumming this reveals the sound of DEATHSTORM. Hateful songs which are thrilling and show at the same time a lot of hardness. Partially longer riff passages as well as variations in speed give the whole variability. But, no fear! "Nechesh" is neither an experimental album nor a slow one. DEATHSTORM always accellerate without thereby sounding dull and monotonous. The aggressive growls fit in outstanding in the overall structure. The neck muscle is here in continious running! Very ambitious recorded is joy of playing and dedication in each note hearable. DEATHSTORM deliver with "Nechesh" a real good album and represent outstanding the Polish Death Metal in the year 2013. Here is buying duty!!!!
8/10