News
Verminspawn Released "The Heralds of Peslence" Debut EP on the First of April 2022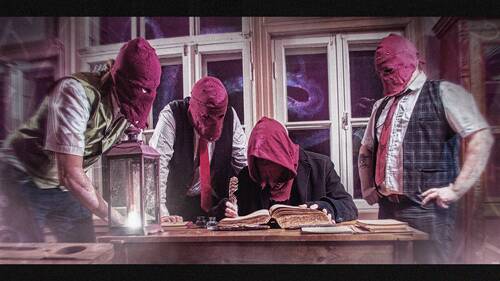 From the land of a thousand lakes comes an EP that brings the cult to everyone's attention. The Heralds Of Pestilence has awakened!
Everything you see and hear is the work of our hands. From the first note to the last stroke of a paintbrush. No outsiders. Only the Cult!
Band:
j.H: Guitars
v.I: Bass
j.V: Drums
j.L: Vocals
Location: Kouvola, Finland.
Songs:
1. Vermin
2. Cultes des Goules
3. Mother (Of A Thousand Young)
4. The Old Blood
Release date: April 1, 2022 (Spotify and Youtube)
The cult saw the light for the first time in 2012. However, the cult was not strong enough at the time. It returned to the shadows but only to return. After playing for years in other bands, the cult members felt the time had come. It was time to finish what was started.
"In 2018, we started forging a few demos. After that, the rituals progressed at varying speeds. Finally, in 2021 we got out our first music video for the song Mother (Of A Thousand Young). And here we are now, ready to spread the word!", says j.H