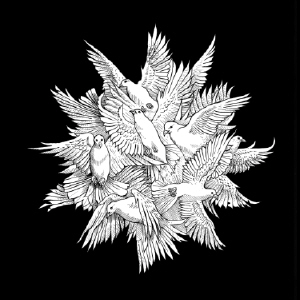 Temple Of Torturous – 2013 – Germany
FYRNASK are from Germany. They put in September 2013 their by now second longplayer called "Eldir Nott" on the dark Metal market. The cd is distributed via Temple Of Torturous.
You can hear here Black Metal with a difference. Initially very spheric and atmospheric starting FYRNASK increase in a fireworks of darkness and hate. The all in all eight songs remain thereby always pitch-black and very emotional. The listener is brought into acoustic worlds which exist beyond the human existence. Thereby is utterly renounced at "Eldir Nott" of growls and dull thrashing. Here dominate instead atmosphere and darkness. The cd is sowith neither boring nor verbose.Each song grows rather in its course slowly towards a climax which also might turn out severely. The very emotional vocals reinforce depression and misanthropy. A journey into the innermost of the human and far beyond packed almost perfect into notes. FYRNASK created no easy to consume cd. The listener requires a lot of stamina by the total length of the songs. But, his patience pays. Compact songs which reveal its entire musical variety only after repeated listening is the reward. Lyrically approached old rituals and the nature the production differs pleasantly of the other Black Metal mishmash. Buying is here duty!!!!
8,5/10