CARACH ANGREN have named their forthcoming album "Where The Corpses Sink Forever". Here are the cover artwork and tracklisting of the Dutch symphonic act's third album, slated for a May 18th release via Season Of Mist (North America TBA).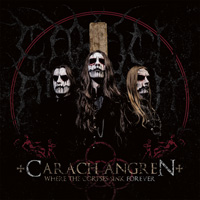 Tracklist:
01. An Ominous Recording
02. Lingering in an Imprint Haunting
03. Bitte tötet mich
04. The Funerary Dirge of a Violinist
05. Sir John
06. Spectral Infantry Battalions
07. General Nightmare
08. Little Hector what Have You Done?
09. These Fields Are Lurking (Seven Pairs of Demon Eyes)