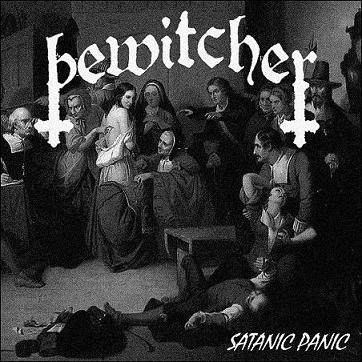 Infernal Kommando Records – 2013 -USA
BEWITCHER are from the USA. They recently published their demo "Satanic Power" in in-house production.
You can hear here actual Speed Metal! Without detours and technical folderol the all in all three songs go forwards. The gents let strongly wail their guitars. You feel straight reminisced into the good old days. Bands like EXCITER cross my mind while listening. Nevertheless BEWITCHER are no cover band! Their songs sound fresh and anything but consumed. Pure adrenaline non stop! Also by slower insertions the production doesn't loose anything of its energy and self-assertion. The lyrics are according to expectations satanic. There is also pruductional not much wrong with it. Listen to the demo by all means. It's worth it at any case!!!!
8,3/10