Reviews
Behemoth – Opvs Contra Natvram Album Review
We reviewed Polish Extreme Metal legend Behemoth's new album "Opvs Contra Natvram" released last September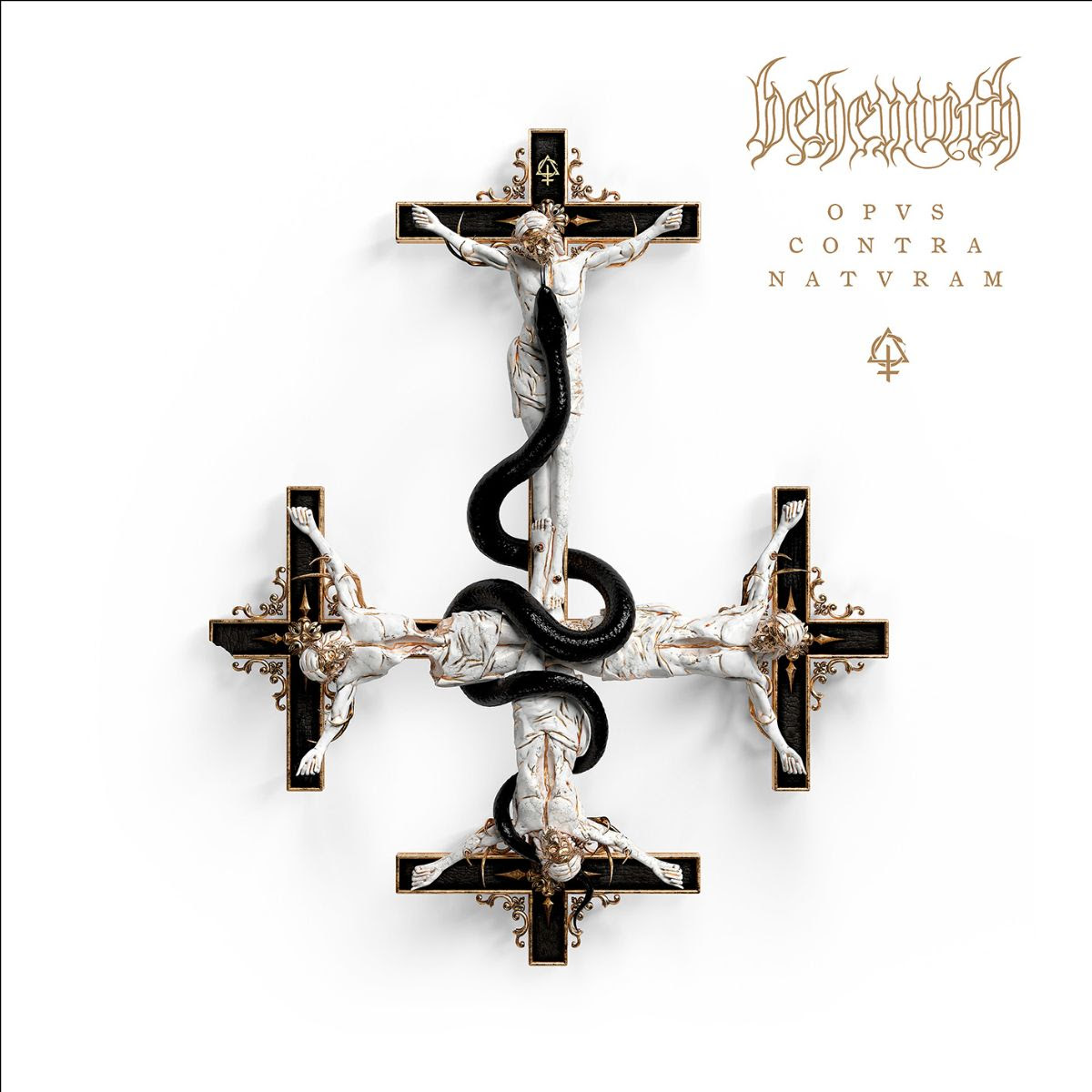 Behemoth – Opvs Contra Natvram Album Review
Nuclear Blast Records – 2022 – Polonya
I never thought I would review Behemoth one day 🙂 But that was until I met Adam Michał Darski, aka Nergal, at the Faine Misto Festival in Ukraine. My perspective changed a bit when I saw that he wasn't the type of person he was on social media and that he was very sincere. Moreover, he managed to surprise me once again by sharing an image of us covering Behemoth for the song of the month on his official social media accounts. (It got more than 1000 likes.) Ok, enough praise!
Behemoth has enough history of being considered an old band now. Until the 2000s, they weren't really making a name for themselves. Of course, according to some people, their first album, which was a complete black metal album, was very different, but I think it all started with "Satanica". With the other albums that followed, the band has now levelled up and turned into a music band that is not just a black metal band, but a music band that has shaped metal music and perhaps developed the black & death metal movement and succeeded in bringing it to the masses.
One of the general themes that they have always used in their albums is anti-Christianity, satanic theology, chaos, etc. But in recent years they got into a bit of trouble when they took it to the media. Another turning point for the band was the album "The Satanist", which is considered by many to be their best album. With these albums, the band gave much more importance to visual identity. The quality and editing of the video clips they shot for many of their songs improved a lot. They paid more attention to the stage visuals during the concerts and I think the band has taken a few more levels.
And at this stage, we have reached the period when I was biased 🙂 Why? Because Nergal, the frontman of the band, had taken on the character of a media and social media phenomenon (he was a judge on a TV show), this had pushed me back a bit towards the band. But as I mentioned above, Nergal's political stance, which included not only showing off on social media but also supporting and participating in certain protests, got him into a lot of trouble, and he was fined thousands of dollars. If you noticed, I couldn't get to the album.
Yes, everyone already knows this part up to this point. Now let's move on to Opvs Contra Natvram… The album cover received a lot of criticism because Slayer had a cover with almost identical symbols. Maybe they did it because they are Slayer fans; maybe they forgot that Slayer really had such a cover. The first criticism can come from here. There is nothing I can criticize about the album musically, visually, or performance-wise. Again, before the release of the album, they were on the agenda with their videos, and they warmed up the atmosphere. Especially at the beginning of the song "Off To War!"—which shows their support for Ukraine—the torches and Ukrainian flag colours were a very good detail.
The band presented their 4-song live performance of BEHEMOTH – OPVS CONTRA CVLTVRAM (Live Atop The Palace of Culture) on the top floor of a plaza in Warsaw to the audience before the tour they were planning to embark on in the past months. The clip was really a professionally shot live performance. But you have to ask them why they did it on top of a skyscraper. 🙂 It reminded me a bit of the clip of rock bands…
Behemoth continues to grow. And I think they continue to strengthen their line musically and ideologically. They spend big budgets and prepare very high-quality cinematographic videos, make successful photography works and play on very big stages and bring thousands of people together. He spends a lot of effort on his stage performances and shows…
I didn't like this band! But I think they made a good album again… Especially "The Deathless Sun" and "Off to War!" are very good songs… What's in the album? Mystical and chaotic atmosphere, some groove transitions, successful solos, very good choral vocals, and of course Nergal's performance, which is very good! The visuals the band uses on their t-shirts and on the internet are more successful than the album cover. The only thing I can criticize while listening to this album is that the cover doesn't reflect the album; other than that, they have really made one of the most successful albums of the year.