Reviews
Archspire – Bleed The Future Album Review
We reviewed 2021's Bleed the Future album by Canadian Technical Death Metal band Archspire.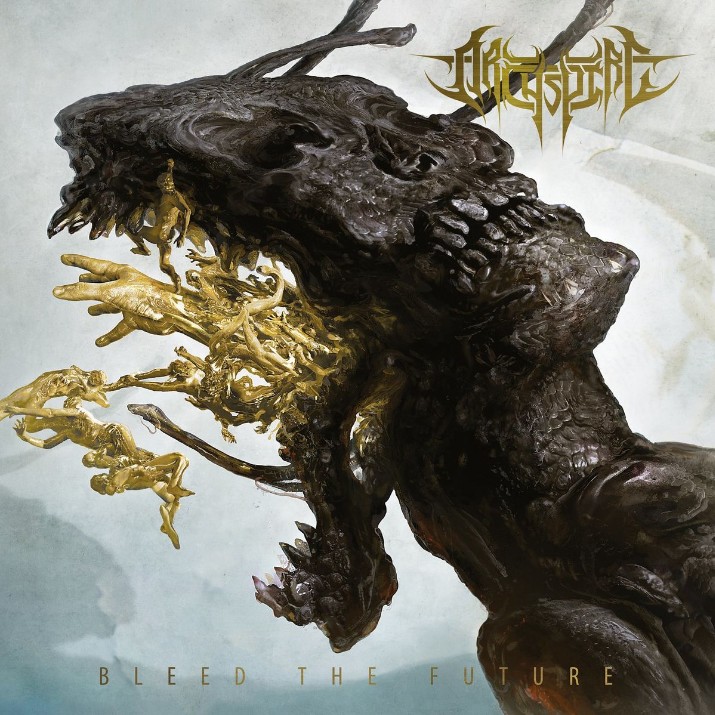 Archspire – Bleed The Future Album Review
Season of Mist – 2021 – Canada
Extremely technical, melodic, neo-classical solos, at least 3-4 sweep solos per song; fun; groove; extremely fast-rap-like fast low growl vocals; sudden entry and exit; horrible clean arpeggios; gravity blasts; extremely fast 16-twins; catchy choruses; and more.
The long sentence above is just one of the sentences that I have formed for those who ask me how Archspire's latest album Bleed the Future is and what the album's style is. I could talk about this band and album for hours, but let's talk about the band and how they got here:
Archspire was formed in Canada in 2007 under the name "Defenestrated." The band was renamed "Archspire" in 2009 and released their first album, "All Shall Align," in 2011 on the Trendkill Recordings label. The band went through various personnel changes, signed a contract with Season of Mist in 2013, and released their second album, The Lucid Collective, in 2014. After the album, which didn't make much noise, the band made their real explosion with Relentless Mutation in 2017 and managed to become the new favourite of the metal world. I think they owe this to their masterfully written songs, despite being technical and complex, and the fact that they don't hesitate to push the boundaries while presenting them and boast about it. They shout everywhere that this is what we are: we are fast, we are technical, and this is what we do. In addition to this, Dean Lamb, their crazy guitarist, being a broadcaster and popular on YouTube has also influenced the band's development. After the album, which was selected as the metal album of the year in many blogs and magazines, especially Metal Injection, everyone was eagerly waiting for the band's next step because the band had exceeded the technical and melodic limits and had become a favourite metal band with their hard-to-listen-to music. And when my calendars showed 29.10.2021, the highly anticipated "Bleed The Future" showed itself like a punch in the face with the Season of Mist label.
First of all, I have to say that this album is faster, harder, more aggressive, and more melodic! What more can they do? But the guys have surpassed themselves and their limits and presented us with a delicious album. They prepared us for the album with pre-album clips, and "Drone Corpse Aviator" exploded with its fun and bloody video and catchy chorus. The band shared their experiences and recording process due to the pandemic with us in the 43-minute video "Bring Back The Danger," and it is seen that the band pushed themselves like crazy to push their limits and play them live. After watching that video after the album, everything fits better, and I highly recommend it.
There are absolutely no bad songs on the album, my favourite is definitely "Drain of Incarnation." In addition to that, I love "Abandon the Linear," which makes me cry with its solo at 3:23, and "Drone Corpse Aviator," with its headbanging chorus. The album is produced by Dave Otero, who has worked with many bands including Cephalic Carnage, Cattle Decapitation, Allegaeon, and Inferi, and the production quality is incredible, every instrument is heard very clearly, there is no plastic or artificial sound, the guitars are very hard, and the drums are like bazookas and they hit your head very clearly. It's hard to predict what will come next from this band, but for now, keep spinning "Bleed The Future," the most awesome original album of 2021, maybe the last 10 years. We highly recommend it to everyone.
10/10