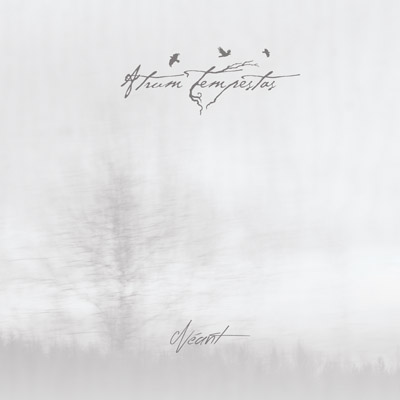 Nordavind Records – 2014 – Finland
At the end of last year the Finnish band ATRUM TEMPESTAS released their latest opus "Neant" via Nordavind Records.
You can hear here Black Metal of the extremely depressive kind. Pitch-black riffs which give rise to a wall of hopelessness and deepest sorrow. Reinforced by forceful bass lines and a constantly kept in the background drumming. The listener is worn out in musical worlds without joy and light of which there seems to be no escape. The all in all three songs all move in the mid tempo area. They develop dramatic and atmosphere at the same tie by its length. You yet must take some time to listen to the songs several times in order to be able to understand their entire musical prosperty. The vocals combine with its emphatic, very emotional growls the sorrow of the entire humanity in itself. The production is definitely nothing for bad nerves! ATRUM TEMPESTAS figure out to cast a spell over the listener with their song writing. Very emotional recorded "Neant" touches the listeners' soul. Let yourself in this painful journey. It's worth it !!!!
9,1/10