Gitarist Johan Norman
(DISSECTION, SOULREAPER) tarafından kurulan İsveçli death metal grubu TRIDENT'in uzun süredir beklenen "World
Destruction" isimli ilk albümü 22 Mart'ta Regain Records'tan çıkacak.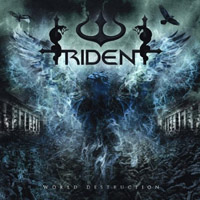 Tracklist:
01. The
Trident
02. Jaws Of Satan (Spawns Of Hell)
03.
Nemesis
04. Black Velvet Wings
05. Stockholm
Bloodbath
06. Luciferian Call
07. Blackened
Souls
08. Slaves To Anguish
09. World
Destruction
10. Mephisto
Albümün fragmanını izlemek için tıklayın.