Interviews
Wrath of Fate Interview
Brand new Death Metal band from Turkey ,here is their interview! Extreme Metal on Extreminal.com !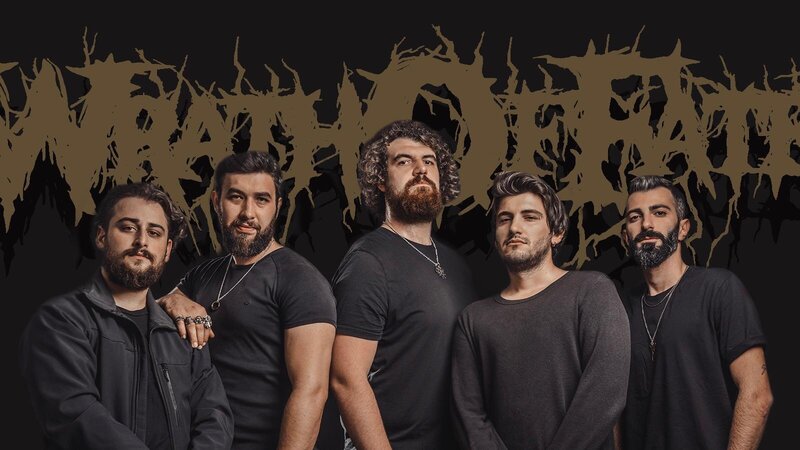 Could you tell us about how the band "Wrath of Fate" came together?
Ender Sarikaya: Our band is made up of our friends. We have already known each other for
years. What we have in common is that all of us were musicians. Ahmet (Bass Guitar), Kaan
(Drummer) and Mithat (Lead Guitar) had their own Glam bands. Also, we (Ender Sarikaya
and Emir Kulal Kahraman) were in a lot of other bands too. Finally, we have decided to work
together with a common goal and that is how the Wrath of Fate band was founded.
In the last quarter of 2019, you guys have published a digital album named 'Blood
Congress'. Do you think about releasing this digital album into the music market as a
CD, DVD, tape, etc.? Are you guys in contact with any domestic or foreign
companies?
Ender Sarikaya: With the development of technology, digital media has begun to support
this kind of things. Because of that, we haven't think about for the first album yet. Digital
Media is enough for us.
Is the interest shown for the album satisfy your expectations?
Ender Sarikaya: If you decide to make an album, this means you have already determined
a goal in your head and you know what do with that goal. When we compose our songs, we
always look at them from the perspective of the audience. We tried to be impartial as much
as we can, and in our opinion, we did our best for the first album we made. The audience`s
feedbacks are better than what we expected. We are surprised by people`s reactions, their
attitude about our music is so positive.
I heard you guys have recorded the album in a home. How was the process, could
you share the details?
Ender Sarikaya : Yes, we recorded the album in a home. It is really difficult to make an
album in Turkey. There aren't many record companies who support the kind of music we
make. Because of that, musicians need to strive more. If necessary, they even have to
record their own songs. Kaan has previous recording experience , so we didn't hold
ourselves back and took advantage of this. During the recording process, we experienced
some technical issues, but still, we think we did our best, considering we had no outside
support. Also, we all really had so much fun during the recording process. I suppose this is
the greatest proof how we enjoy what we do.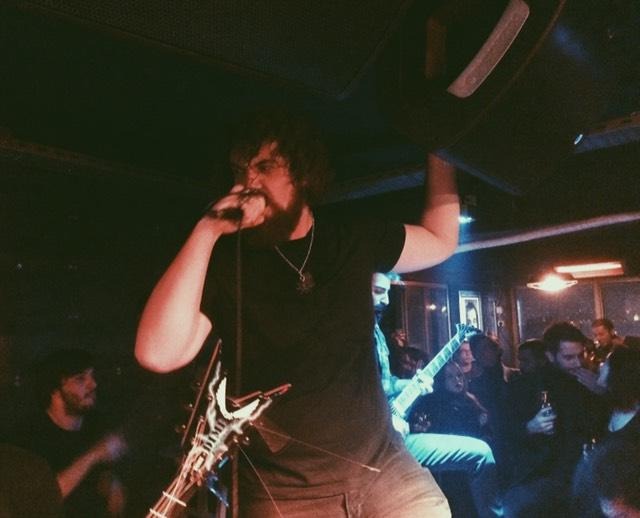 What is the meaning of the albums cover image? I suppose the cover images
theme derives from the album`s name.
Ender Sarikaya: We aimed to craft a good composition from the beginning to the end while
designing the Blood Congress album. From the first song to the last, we put great effort into
both to the songs, lyrics, and cover design so that they complement each other. The cover
image is designed by Kerem Akman, and made the final touch to this composition. Faceless
creatures are seen in the cover, symbolizing the people in the world, who leech off of other
people. They only have a mouth, representing they don't need anything else except
leeching, and their suits symbolize how they see themselves as the "superior" compared to
others. Table is made up of blood and bine, symbolizing their private meetings about how
they leech off of other people which they conduct in their dungeons.. Another fine detail is
actually lying under the painting at the back: while a horse with a closed mouth represents
the silenced people, other horse with a bloody mouth symbolizes the leechers who set
people against others. Song 'Blood Congress', which the album is named after, describes
those leechers from an eye of a man who calls an end to this oppression with hate, anger,
and grudge- in ways which fit to death metal. While I was writing, I tried to put forward the
importance of the power of the will in people.
Emir Kulal Kahraman: The albums theme is narrating social oppression because of
oppression, people have to remain silent. You can see this clearly from the horse painting in
the background. If I need to explain this painting, I would say one of the horses is bitten by
the other horse, and the bitten horse is silenced by closing his mouth. In broad terms, the
album's cover image is symbolizing the effect private and secret decisions have over the
society. Blood on the table is the blood of the people who are affected by those decisions.
If we look at the other songs, what is the theme? What are you on about? What are
you criticizing?
Ender Sarikaya : We tried to tackle social and political issues, but we also tried to tackle the
people who are controlled by others throughout their whole life. Besides that, we tried to lead
people to the awakening and show people that they can control their lives by strengthening
their free-will. We rise against oppression and obligations; this includes a lot of things like
guns, rules and laws, and social oppression. Therefore, in our opinion, we are explaining
what is wrong in the social system and, with the agression deriving from metal, we talk about
what actions to take against them.
Emir Kulal Kahraman: We tried not to exclude the 'gore' element 🙂 🙂
Who is writing the lyrics and the compositions in the band? Do you guys write
them together?
Ender Sarikaya: Every person in the band has the ability to play other musical instruments,
in addition to their main instrument. Firstly, we brainstorm together. After that, everybody
expresses their ideas for the composition, then we complete it. Finally, I write the lyrics,
while Ahmet (Bass Guitar) also contributes to them.
Emir Kulal Kahraman: In the end, we rate the song we made among ourselves and finalize
our whole project.
There was a concert that I missed after you guys published your album. How are
your concert programs going?
Ender Sarikaya: It is really difficult to organize a concert. Bursa Rock City Association
supports us as much as they can. We are doing our best for the concerts. Concerts are
really enjoyable for us. We are enjoying the concert, also our audience is enjoying the
concert. So concert programs really going fine, I can say that.
Could you give some pieces of information about the projects you will create for
your audience in the upcoming days? Are there any projects planned to be released
in a recent time?
Ender Sarikaya: We published Blood Congress just recently; therefore; it is too early to say
something about this. There aren't many bands in Turkey that produces the kind of music
we produce. Since the metal audience is eager to hear new projects, we are also excited to
produce new and refreshing content for them. I can't say these projects will be released
soon but there are subtle surprises awaiting you in the future.
Thanks for your precious time. Is there anything else you want to add? What kind
of things are waiting for us? In other words, is the "danger" close?
Ender Sarikaya: In our country, there is a desperate need for sophisticated musical projects
and we, as Metal enthusiasts, have all the opportunities and resources we need to conduct
these projects for our audience. If supported both nationally and globally, there might be
musical projects gaining attention in the international community. Speaking for Turkey, it isn't
impossible for the metal genre to become more prevalent and known. Therefore, as the
Wrath of Fate band, we will do our best to help metal genre become more widespread. We
love our jobs and you guys. Hope to see all of you again. Peace out!