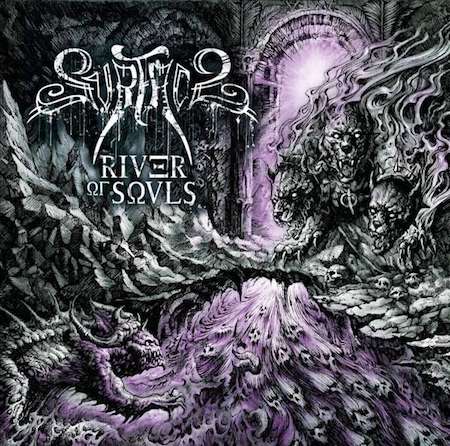 Reaper Entertaiment – 2019 – Germany 
Hailing from Hamburg, Surface released their third album "River of Souls" in
October. The band is actually quite well-known in the metal scene in Northern
Germany, as they are around for almost 10 years playing gigs. I also personally had
the chance to see one of their live shows which was very well-played and energetic.
In that show, it was also notable that the audience reaction was great. So, it's no
surprise that they already shared the stage with many internationally successful
bands such as Kreator, Megadeth and Powerwolf.
"River of Souls" fits into a genre which can be described as a very aggressive
combination of thrash and death metal, whereas thrash riffs are more dominant
than in an average death metal album, with a little bit of modern metal and
hardcore stuff. There are ten songs on this well-produced album with the duration
ranging from two minutes to four. The references from Greek mythology in their
lyrics enrich the musical content significantly and distinguish it from the others. It's
really worth buying this album if you are up for hearing some high-powered death
metal, you won't regret it!
Author's Note :
9/10