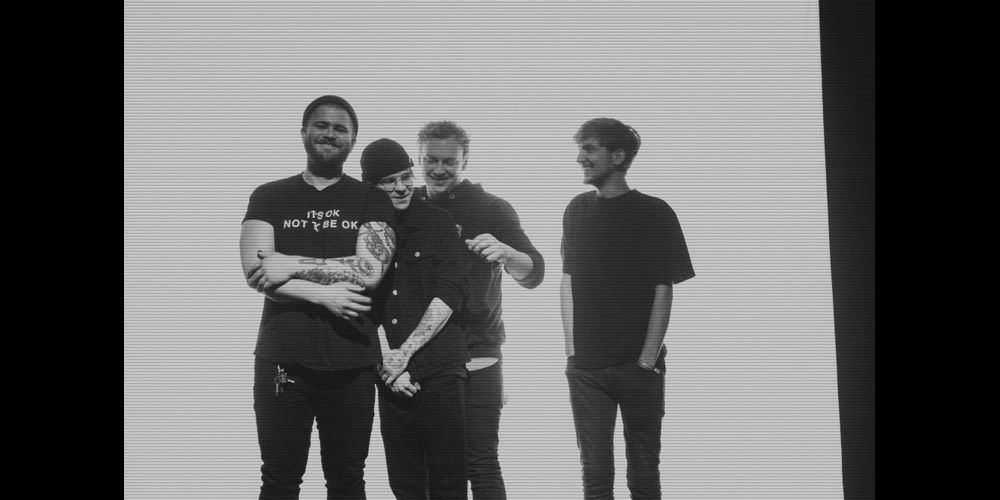 Watch Me Rise is a four-piece emotional hardcore band from Frankfurt a. Main, formed in December 2017. Musically, the band blends emo, post-hardcore and classic punk rock to generate their sound.
In the first few months since their inception, the quartet independently booked and played 25 shows. On October 6th 2018, they released their Debut EP "Of Anxious Minds and Sleepless Nights".
Following a Sold Out release show, they hit the road for their first tour – supported by Brighton (UK) Heavy-Poppers, RCKLSS (Formerly Reckless Intentions). After a successful first tour, Watch Me Rise was able to join the US band "The Kids We Used To Know" on a weekend leg of their EU tour.
2019 began with an unfortunate stroke of fate as Drummer, Sven, struggled with a Cancer Diagnosis – however, this did not hinder him or the progression of the band as they earned their place as supports for some notable acts such as "Listener" (USA) & "Napoleon" (the UK, Basick Records) and later in the Spring, a co-headlining EU tour with the German Melodic Hardcore band, The Pariah (Redfield Records). Summer brought several festival appearances that birthed the start of the release of a double-single release entitled "CANCER // ADDICT" which was Recorded & Produced by Hauke Albrecht (Captain Planet, Turbostaat) & Alan Douches (The Misfits, Converge, Architects).
"IT'S NOT ABOUT GIVING UP. IT'S ABOUT THE PATH STARTING WITH: "HELLO WORLD – I HAVE THIS SHIT NOW", UNTIL I WILL GIVE EVERYTHING TO GET HEALTHY. "- Josh and Sven stated in their interview with Away from Life Magazine (October 27, 2019).
This latest release was followed up by the band's largest headlining tour to date through Germany and the UK and closed out 2019.
2020 started with a bang, with a Sold Out Show at the infamous Schlachthof in Wiesbaden when suddenly all live plans were put on hold due to the Coronavirus Pandemic.
But this didn't stop the positivity and wanting in the camp. By May, a new lineup continued the story of Watch Me Rise and has been tirelessly working on new material ever since.
In July, the band recorded a live set which was broadcasted by various online festivals and showcased a brand new Single – the first written by the new lineup.
In 2021, viewers can look forward to a band that has developed into a hot pick in the Alternative music scene in Frankfurt and beyond in due time. A lot of new songs and emotionally charged live performances (as soon as possible) promise an exciting new year and hopefully a hot summer.