Reviews
WANING "The Human Condition"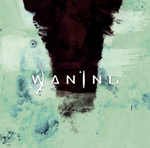 Antonym Records – 2012 – Sweden
The Swedish Post/Proggresive Black Metal horde Waning released their second album called "The Human Condition" via the new independent label Antonym Records.They are playing post/progressive black metal but not in a typical Swedish black metal sound,they have modern background on their musicallity and decorated with cold/melancholic guitar tones. I can honestly say they have a very unique musical taste and ability of creating compositions.
If you like Altar of Plague,Alcest,Mortifera,Lifelover,Amesedours and some parts of Katatonia (old) i am sure you will be fully satisfied with this band without any doubt.But Waning is not a slow-tempo band you will find some catchy tunes , agressive scream vocals,fluid musical background with truly good harmonic non-cliche sound !
The band usually formed their lyrical consept with nonsenseless of humankind,isolating from society and rage within un-aimlessly human-life so far. This album included 8 tracks and digitally released by Antonym records.Let's talk about their cover artwork,the artwork is so plain and modest.I think they should have thought on it with harmony between lyrics and artwork.
Highlights of this album are: Continiuum,Beneath a Septic Sun,The Human.
8/10