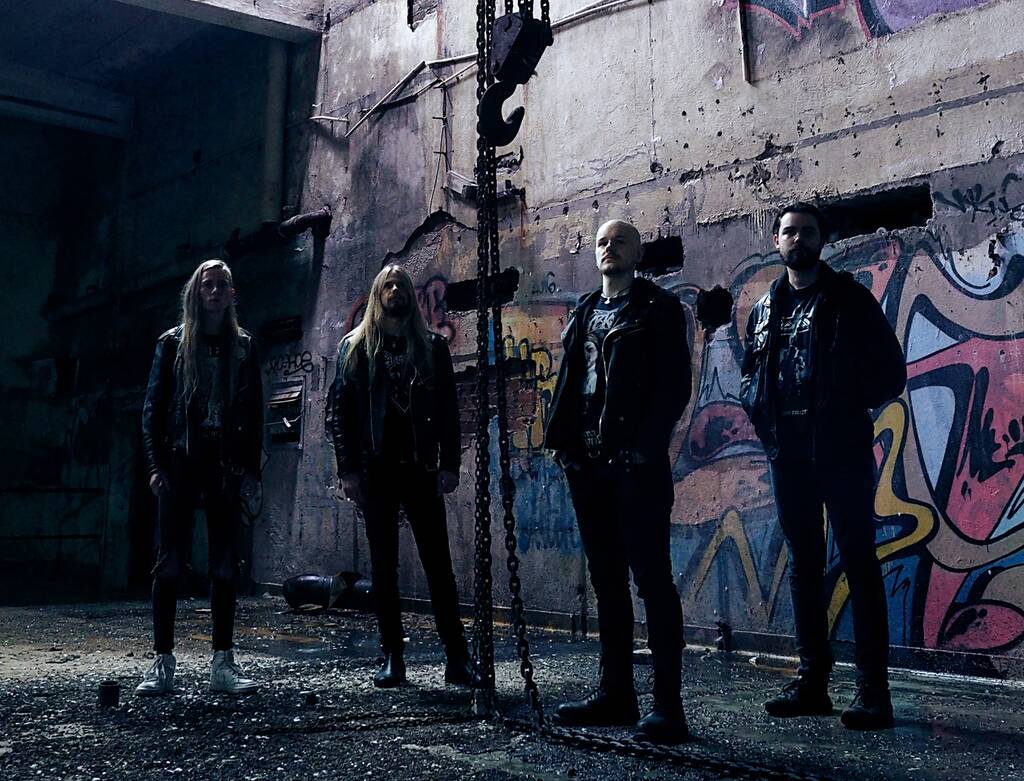 SONIC ASSAULT is a genre-defying metal band hailing from Gothenburg, Sweden. They play progressive thrash metal with influences from other genres such as black metal and hardcore. Following a long break, the band was reborn in 2019 with a new drummer, sound, and image.
Their work blends both melodic and harmonic dissonance reminiscent of bands such as Vektor and Voivod with the extreme tempos of bands such as Sadus, while still incorporating the heaviness of dark hardcore bands such as Dystopia. Thematically, the band presents a grim sci-fi world in a cyberpunk-themed future. In a futuristic city, current issues such as oppression, segregation and psychological problems are juxtaposed with dystopian visions of technology and mankind.
The first single entitled "Intellectual Singularity" was released in November 2019 with its accompanying music video and has seen a great response, being played almost immediately by Swedish radio channel P3 after its release.