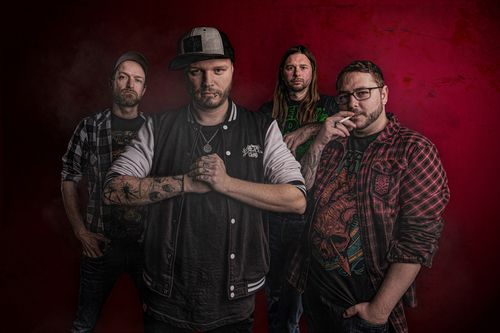 Information About Sickret
Sickret brings back 90s nu-metal and hits today's spirit. Nu Metal is alive and kicking – the most famous Nu Metal band in Switzerland shows this perfectly with their varied songwriting.
Hard and uncompromising: Since their formation in 2010, SICKRET has played over 200 shows in 10 countries, impressing their fans with their hard-hitting stage presence. SICKRET perfectly combine the Nu Metal crossover and hardcore genres and shows how this mixture should sound today.
With three albums, several singles and official chart positions under their belt, SICKRET has shared the stage with bands like SICK OF IT ALL, SKINDRED, BREAKDOWN OF SANITY, JINJER, DOG EAT DOG, MUSHROOMHEAD, CLAWFINGER, JONATHAN DAVIS (KORN), Ill Nino and many more.
In 2021 the band played some shows with Jinjer in Germany and Switzerland. The band played a 4-week EU/UK tour with American cult band Mushroomhead a year later.