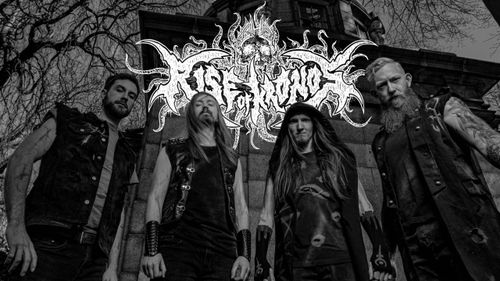 Rise Of Kronos, formerly known as Surface, is a 4-piece death metal band from Hamburg, Germany. After more than 10 years of live and studio experience, they have found their own sound that can best be described as dark, modern and straightforward death metal with the tendency to progressive metal, Swedish death and hardcore. The whole band image is coined by Greek mythology and Hellenic philosophy. Not only with their music but especially through their opus-like live appearance and their conceptional lyrics Rise Of Kronos persuades the audience.
Band comments about this song : 
Boiled Alive was written soon after we released River Of Souls and contains riffs that were written years ago but somehow fit together perfectly. Boiled Alive is one of our most impulsive songs and an absolute live song. The video takes you right into the brazing bull and shows you the pain and torture of one's soul.