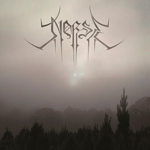 Metal Promotions – 2012 – Australia
The Australians NORSE are already since a few years musically active. They will release their opus "All Is Mist And Fog" in April via Metal Promotions.
You can hear here Metal with a difference. Dark Black Metal base frames are wrapped in all kinds of experimental sounds. Death Metal borrowings support the brute side of the production. You can however also pick out Doom Metal speckles which emphasise and manifest darkness and hopelessness. The powerful doubleblast drumming supports the aggresisve character of "All Is Mist And Fog". Very experimental and diversified rifs which offer from Avantgrade, Rock, Thrash Metal through to Black and Death Metal pretty much everything, give the cd singularity and musical variety. The listener is again and again surprised by new, unexpected sounds. Thus the all in all nine songs never get boring or repeat. The vocals are as well very multi-variant. From dark growls via nagging vocals through clean vocals is covered here a wide range. Very ambitious and professional recorded NORSE offer everything a Metal heart desires. Who is into Experimental / Avantgarde Dark Metal can grab unhesitatingly at "All Is Mist and Fog"!!!