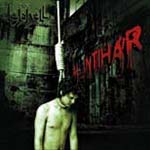 Self-released – 2012 – Algeria
It's a pleasure to listen something from Algeria. Lelahell formed in 2011 and released their first demo in 2012.
The band performed death metal with some black metal and ethnic influences. I really liked the songs which used their language in lyrics.
I don't know who recorded and produced this demo but production is nice and listenable. I always support using native language, it sounds very fantastic rather than hear English lyrics in songs in general.
Also there is a Mayhem cover included in this demo… I don't want to talk about it but they played and covered it good.
Give an ear to this band and listen their songs from their website or profiles…
8/10