Reviews
INNER MISSING "The Age Of Silence"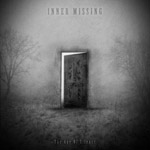 Darknagar Records – 2010 – Russia
Odium was formed in 2008 and released a demo. After that, band changed their line-up and their name to Inner Missing. They released an EP in 2009 and this year, (2010) released their debut album.
Nowadays, I'm interpretting plenty of depressive records from Russia. Coincidence or not, I don't know…
You can feel that cold atmosphere of Russia with Inner Missing. They have got; heavy drums, like middle-tempo death metal band, doom metal riffs and -my favorite in this kind- with the scream vocals, it's rational to sort them as a doom/death metal band.
Inner Missing, isn't a loose doom metal band. This album has depressive and melancholic atmosphere. Especially, I can suggest this record to the people who like this stuff in the gloomy weather of fall and winter. I like it!
8.5/10