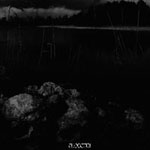 Twilight – 2010 – Belgium
Well, I guess I am face to face with a cold album. I thought it would be cold when I read the writing on the promo, indeed, it is cold. Even, I really don't know whether the band would be happy when I say the weather changed –in the middle of the summer- while I was listening to the album. There might be the ones who know the band, Gorath is one of the successful bands from Belgium. The technical structure that the recent black metal bands use attracts my attention in this album. But I cannot say that it is a kind of album making your ears bleed.
Chaotic, dark, gloomy album, in introductions of the album it was said that about the band "in the coldness of Satyricon." But, it reminds me of recent Marduk and Deathspell Omega who once used a gloomy ritualistic atmosphere in their album. The mastering of the album is the work of Dan Swanö who both worked with and played in many bands (Katatonia, Bloodbath, Nighingale, Edge of Sanity, and more..)
A 48 minute album, decorated with gloomy, dark, powerful riffs, non-monotonous, filled with songs with different riffs. There is no spesific song which can be my favourite but the general view of the album is good for me. They also have very pure, dark album cover. In short, if you listen to recent black metal bands, you have to listen it.
p.s : the weather was cold when we were writing the review but summer has begun to show its grim side off when we published this review.
8.1/10