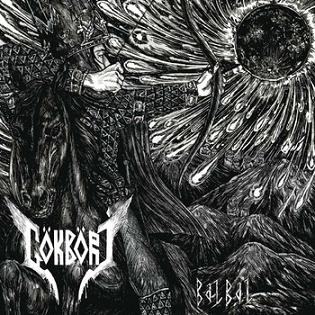 Self Releaqsed – 2013 – United States/Turkey
Earlier this year GÖKBÖRI released their debut cd "Balbal" in in-house production.
A mixture of Thrash Metal and Black Metal is offered to the listener. Dirty, loud riffs, nestled in a dark Black Metal base frame. And the gents get their job damned good done. Fresh melodies, straight from the street, but nevertheless dark and hard. Of this strange mixture originates a very individual sound which sets itself apart from many other productions. The strong rhythm fraction and the forceful, but nevertheless always kept in the foreground drumming set standards. The snotty, distinctive vocals reinforce th nativeness and street attitude of "Balbal". The all in all eight songs are written in Turkish language and they all move in the mid tempo area. Very energy-rich and full of life present GÖKBÖRI a fresh, modern cd. You hear here that experienced musicians were at work who know what they want. Listen to the cd and form your own opinion. It'a always worth it!!!!
8,4/10