Greetings Farcry, congratulation about your album "Slaves of Chaos".
Hi there! Thanks! It's a really great moment of our lives.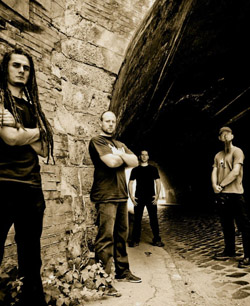 What can you tell us about the history of your band?
Farcry is a Hungarian metal band with thrash and death metal influences. The band itself was formed in 2003 by three ambitious friends. The basic idea was to create something unique based on the several kinds of music we listened to at that time. A demo material was recorded in 2006, and debuted in Gorezone (Tilos Radio). We received so many positive feedbacks that we were inspired to work harder than before, and moved slowly from simple thrash metal towards a more complex and technical music. In 2008, Carnivorous EP was released. Members left, while others joined the band in the same year. The lyrics are written by Kis Tamás, concerning different matters. We are proud that one of our songs, Black and White, can be heard on the first compilation CD of Metal Age Records, released in march, 2009 (10 000 copies) and distributed worldwide. Our debut album was recorded in 2010 and was released by Grom/Tmina Records in March 2012. Basically, it can be interpreted as a mental journey through the history of humanity from the beginning to the very end. You should discover it yourself…
What can you tell us about your album?
Well, we really pumped everything into that stuff. Energy, time and money. At this point, we can say it worth all the sacrifice. The songs are complex and one has to listen to them many times to fully understand what's going on in the music and in the lyrics as well. We didn't invent a new genre, simply used many styles to express our message. We don't follow trends just do what we are. It's the harder way but we walk proud on it 🙂
You recorded it in Italy. Why did you go there for the recording?
Oh, it's a long story. To cut it short and to be diplomatic, we were offered a record deal there. Unfortunately, we found ourselves in a situation where we only could lose. We made the decision and left with the recorded songs. The mixing and mastering were done in Denevér Stúdió by Cserfalvi "Töfi" Zoltán, who made a fantastic job!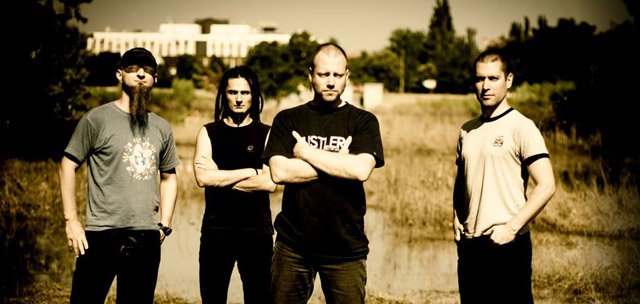 While listening to your album I noticed that you seem to like Death very much. Am I right?
Yes, you're right. As everyone, who prefer quality metal music 🙂
What influenced the music and the lyrics of Farcry?
Good question. Everything we listen to from brutal death metal to ambient or classical music. The lyrics…I write them, so it is I who might be able to answer this question…but I can't 🙂 If I really have to, I can say that basically everything that I feel and know. For me, it's a way of self-expression. The main motif in the texts is mankind. The duality of feeling and knowing.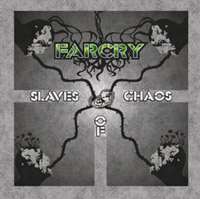 Will you go now on tour?
We'll play on festivals this summer, but our plan is to start touring with some metal veteran bands in the autumn. We're working on it but I cannot tell details at this point.
You will also play on The Explosive Stage of the Exit festival here in Serbia.
Yes, we're very excited about it man! It's a great chance to show the world what Farcry is really about! We are huge fans of Sodom and it's an honor to share the same stage same day. It's gonna be a day no one will forget!
Any last words for the readers?
See you on Exit!!!