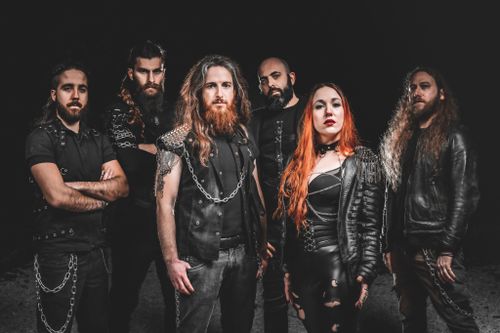 It was the year 2007 when Carved started to forge first plates of memory, carving their road to a paved path of labours and emotions. And this journey absolutely needs a brand-new chapter.
After three Death-oriented full-lengths "Dies Irae" ,"Kyrie Eleison" and "Thanathos", after an intense live promotion by Truck me Hard, which allowed Carved to support prestigious acts like Amon Amarth, Moonspell, Skyforger, Novembre, Vader, Necrodeath, Death to All, Eluveitie and Slayer across Europe, a new concept album has been created.
With a new female singer and new orchestral director and composer, Carved are ready to carve its own path.