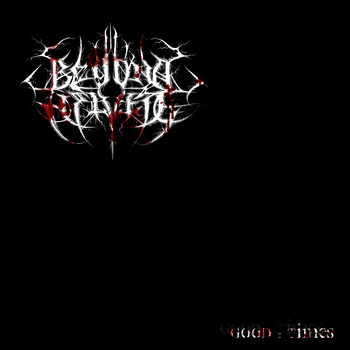 Self Released – 2013 -Germany
The 1-man project BEYOND HELVETE comes from Germany. Late last year he put his opus "Good::Times" on the market.
It is difficult to somehow classify the music of BEYOND HELVETE. Dark Black Metal base frames mixed with a lot of Doom Metal influences to an independent, pitch-black musical mass. This reflects depression, hate and also melancholy. A very emotional journey into the inner life of Sven K. without hope for light and life. He seems to turn his innermost part inside out regardless of the consequences. You can also hear it at the extremely personal and dedicated vocals. Pure goosebumps are guaranteed here! Diversified riffs and a powerful drumming cater for the necessary alternation. "Good::Times" become all in all a very emotionally charged cd which in-depths. Very ambitious recorded considering that here is only one single person responsible for the entire instrumentation, vocals as well as the lyrics. I can only recommend "Good::Times" to each Black Metal / Doom Metal fan!!!!
8/10