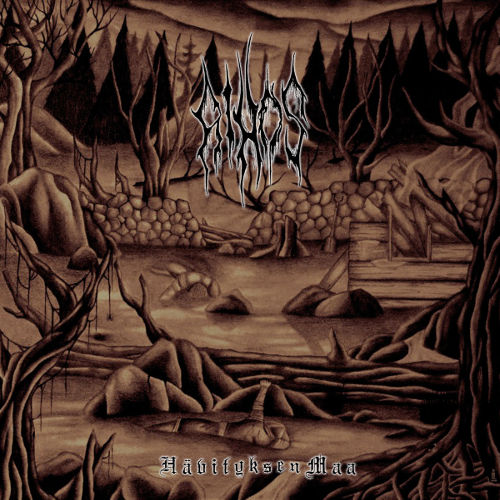 Helter Skelter Productions – 2019 – Finland
Another band from Finland found the way into my electronic mailbox. AIHOS are already since 2012 together as a band. This year they released their first cd called "Hävitysken Maa". Hereby they received help from Helter Skelter Productions.
The icy wind of Black Metal infuses here each pore. Powerful, pitch-black and suffused of unending mourning. Pained, extremely emotional growls of P. Dethrone line up perfectly in dismal, aggressive riffs which also make a lasting impression. Paired with forceful bass-lines and a powerful doublebass drumming this results in an independent, apocalyptic musical mass. Another advantage is that the lyrics are mainly presented in Finnish language. Without any flourish and experiments, straight and uncompromising. Sheer goose pimples in mid tempo speed! That's how it should be. For fans and experts of indigenous Black Metal surely very worth-hearing!!!!
Author's Album Note: 
8/10
8,5/10