Featured
Interviews
Venom Prison Interview With Ash Gray
We had a short chat with guitarist Ash from the South Wales metal band Venom Prison, who released their fourth album "Erebos" in February.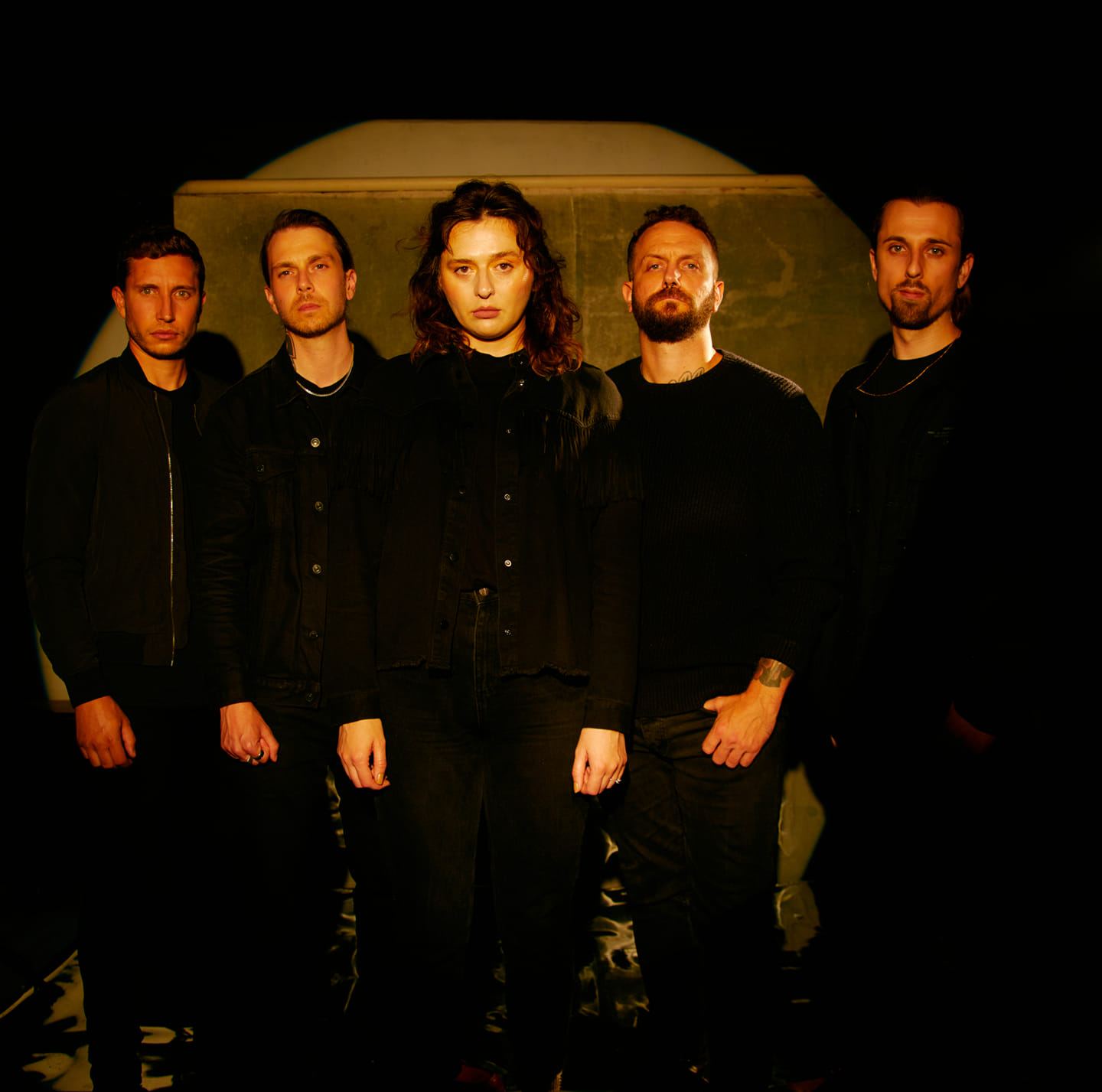 Hi Ash, let's start the interview by getting to know you briefly?
I'm Ash I play the guitar in Venom Prison, I started the band in 2015 with Larissa, shortly after Ben joined then Mike and Joe. These were people we knew from before, friends or people we've toured with, it wasn't like some audition thing I can imagine some bands do, there were connections between us already.
We were all playing in bands before Venom Prison, mainly hardcore bands. We've all toured a lot and we wanted to try something new after we'd left previous bands or bands had come to an end. We just wanted to write music and play shows, that's exactly what we did, one thing led to another.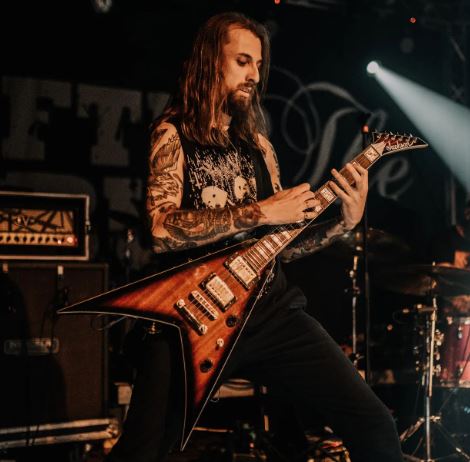 I am asking this question on a post you made from your social media account on July 8. You said that a new member is joining the family and we have to take a break for a while, do you want to tell us a little bit about it? What about the latest developments with the band?
Venom Prison publically posted recently that Larissa has just had her first child, I feel it is only fair to respect Larissa's time and enjoy those first moments with her child.
This is acceptable in any business or company around the world but when it comes to the music industry it is seen as a negative which angers me a lot as it just shows that this industry isn't as updated to date or with the times as it thinks it is, we are musicians but we are also humans, we made this decision and also made the decision with our label to get straight back into writing and do what musicians are meant to do, write music.
You released "Erebos" in February, and it got pretty good responses, can I tell you what the development process of the album was like and what your expectations were like?
We knew we had to progress and improve as musicians and a band as a whole and that was the real objective, what is the best version of this band we can give you right now, what tools do we have? What tricks have we learnt? How have our songwriting skills progressed?
It was really about trying to write good songs rather than a compilation of good riffs.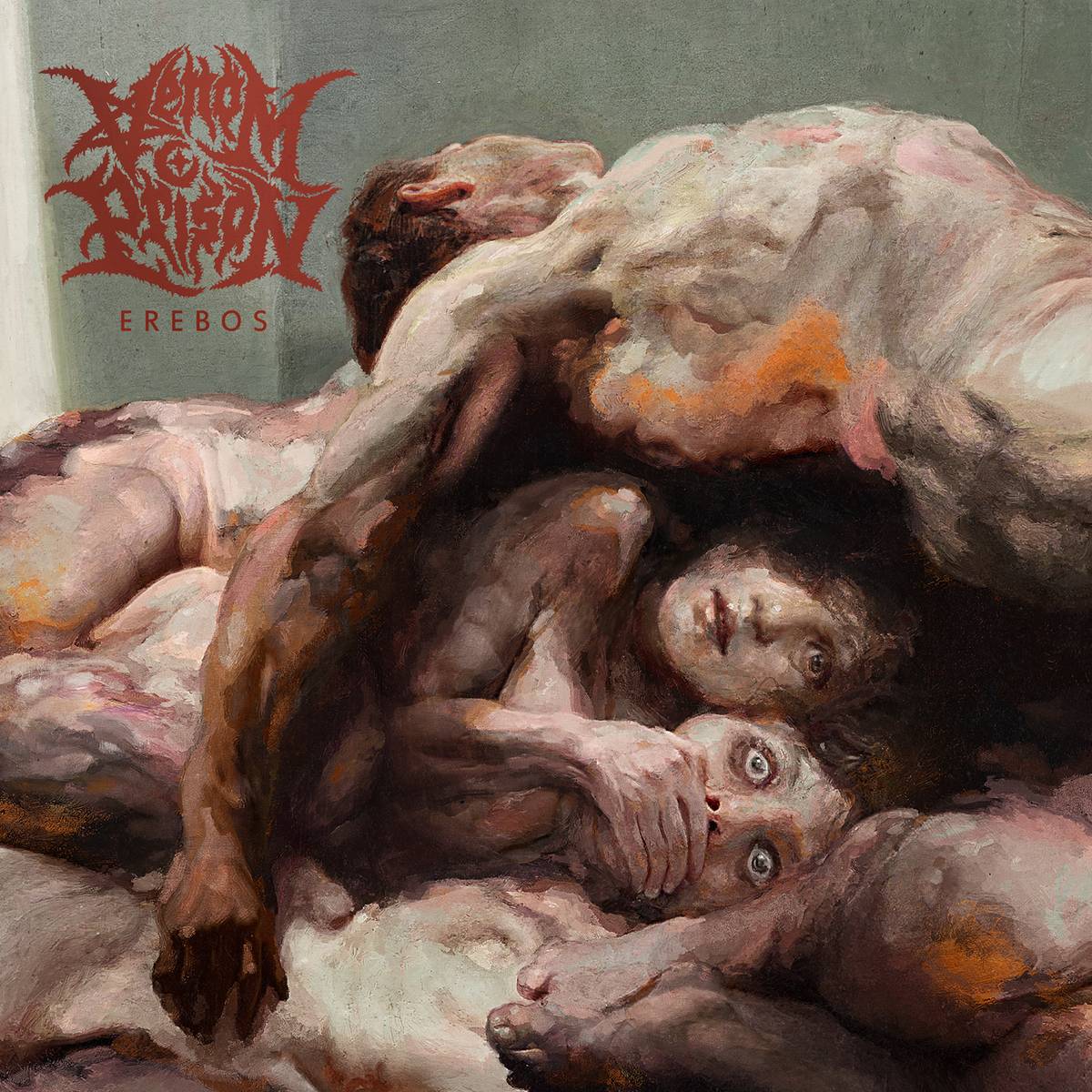 You shot music videos for 4 songs from your album, I see that you attach great importance to visuality and social media, will you continue the videos in the next stage?
100% it's part of the package, i feel asthetics, visuals, sound, it all goes hand in hand with each other.
You cover different themes in each of your videos, what does Venom Prison tell us lyrically? And we'd love to hear from you?
Venom Prison has always from the very start touched on social issues and things we hold quite close to ourselves, many themes, many stories.
It's what keeps us grounded and what we feel passionate about, I've said before in interviews, I really don't get a kick out of hearing about goblins and dragons, all that shit. It's cool yeah but I play video games so I can that dragon fix [and I live in Wales our flag is a dragon]
Enough dragons about for now rather than us writing a song about another dragon. Keep it real, relatable and using a platform to share concerns.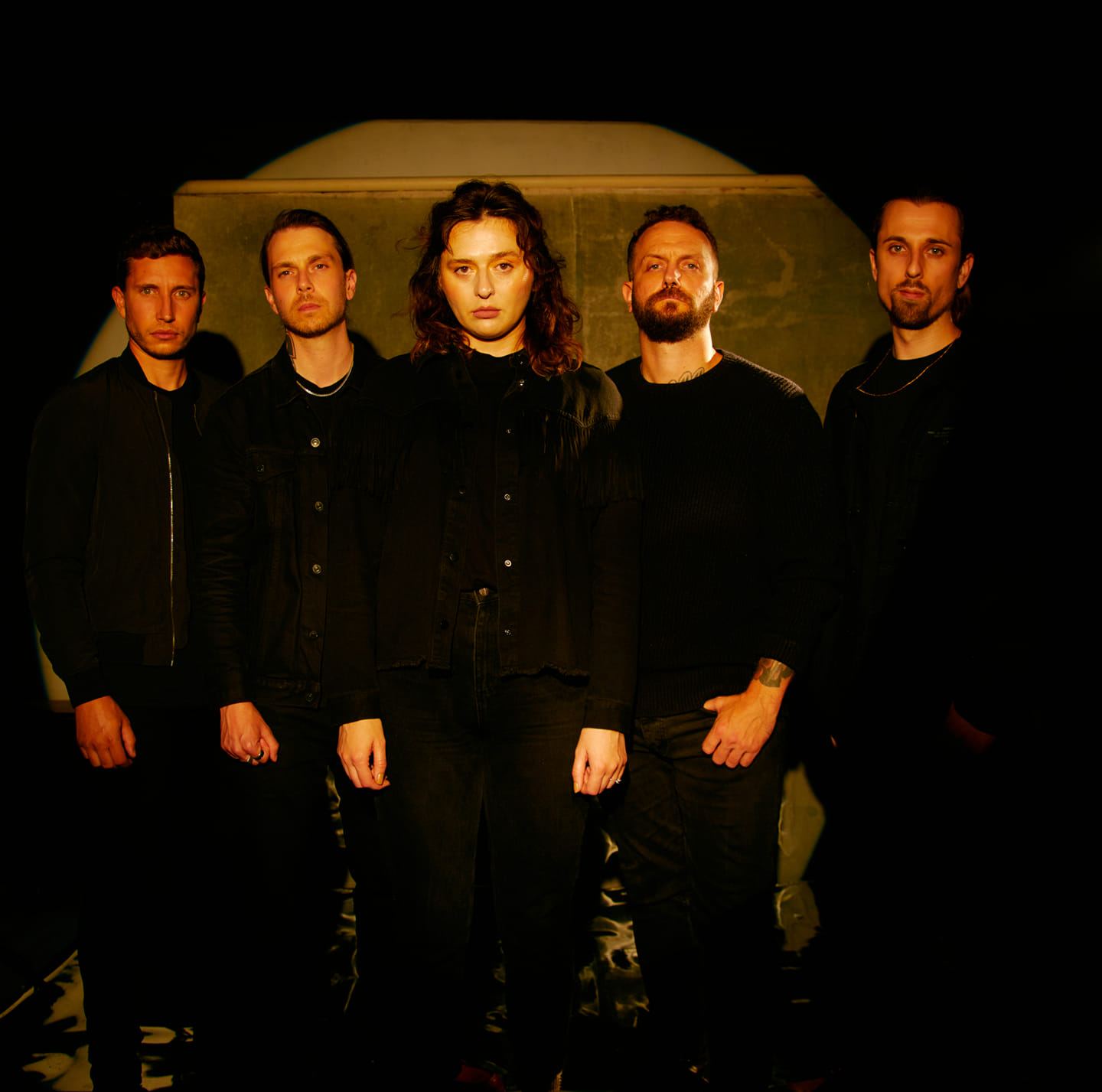 You released your ep's Defy the Tyrant, The Primal Chaos in 2015, and now your 4th full-length album is on the market, what did you plan to start with, and how did this 7-year process progress for you? At what stage do you see yourself?
We are quite focused people if I'm honest, we know what we want, it's always been for us, it's our release, our escape and our enjoyment to produce music. I never really had a plan other than I hope people enjoy what we release, that's as far as I've ever thought about it.
It's not fame or popularity I'm looking for, it's just proving to myself I can create and have the impunity to share it with 1 person or 10,000 people. The people that have supported Venom Prison and discovered Venom Prison just make me happy they can listen to and dissect a piece of music Venom Prison has created.
I think you have a lot of variety in style, what would it be if you put yourself in a genre like Venom Prison?
Metal, Heavy Metal, so many people want to pin us with a subgenre or tell us we sound like this or we are this genre with that genre. Ultimately, I don't care. If a piece of music moves me and makes me feel a certain way it's all I've ever wanted from a Venom Prison creation. It's just metal.
We use moments, if a moment feels correct and sounds like Venom Prison, it stays. Never be afraid to see how we'd sound like this or that, an influence from this and that. As long as the context is clear and VP is identified via the sound, it's a job complete in my eyes.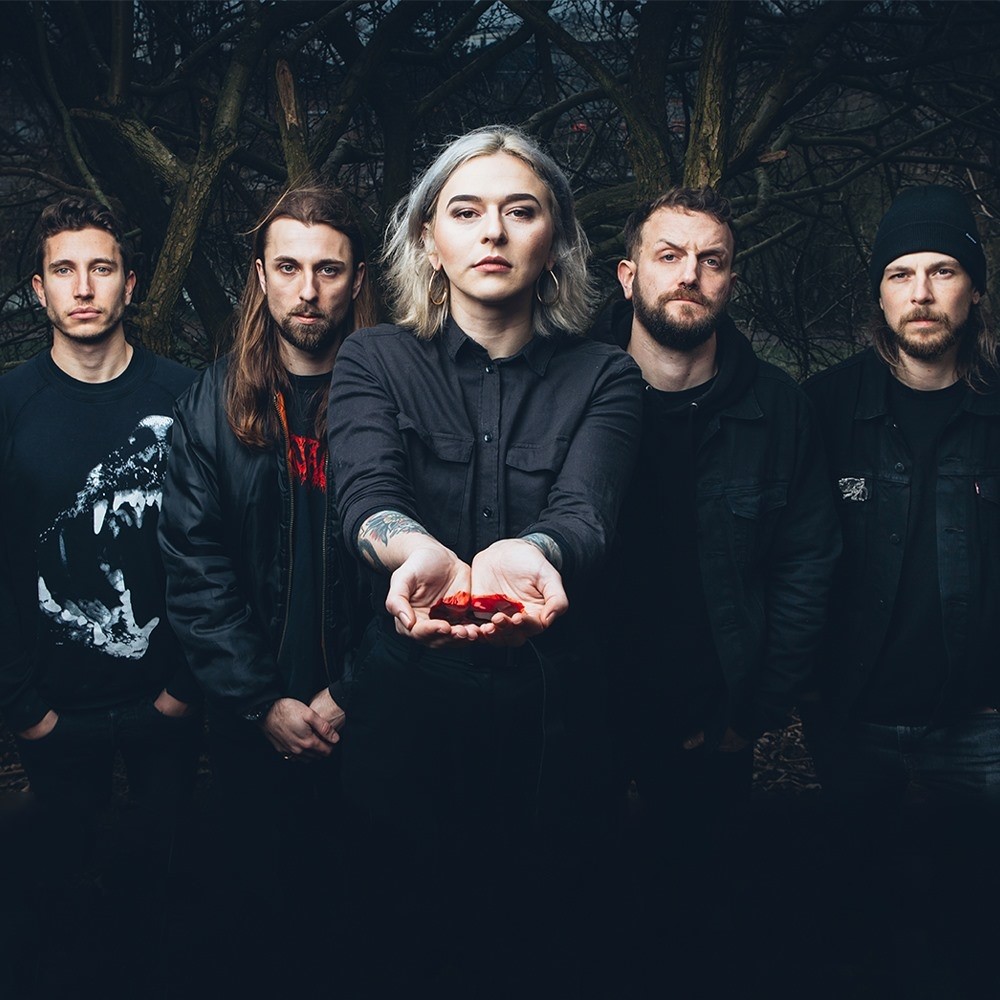 Your first 3 albums were released by Prosthetic Records and if they are Erebos Century Media, how was the deal reached and are you satisfied with the promotions so far? Do you believe you've reached a wider audience?
This was a natural move/progression, Prosthetic was great to us and our contract with them was done, Century expressed interest, we got talking, shared our ideas and interests, and we have a great relationship with them and support us very well.
Do you set the themes and concepts you use on your album covers as a group? In whose inner world are these ideas formed and translated into reality? Is there a particular reason why you use an oil painting theme?
Eliran Kantor has worked with us from the first record, I believe he really brings our records to life with his art, he will dissect and listen to our pre-productions and Larissa will send the lyrics to Eliran, pinpoints key themes and moments then creates a vision with those key points and its why art and music are so connected is because it isn't random
it's shared from the context of the music and why it goes so hand in hand. Anything visually created for Venom Prison will always be related to lyrically context.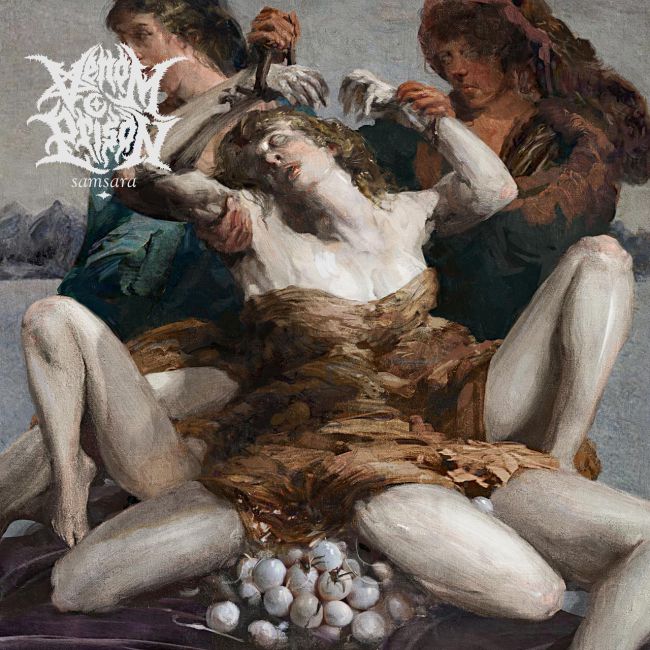 Before we get into the final questions, how was the period between 2020 and 2022 for you? (What did you do during that lockdowns etc. period)
It was ok, I had time to be with myself more, and sort out things I may have put off for so long. We wrote Erebos for example, took our time and perfected it to the best of our abilities.
Worked with young people and art n creative learning projects for young people, fixed up cars, rode motorbikes, and mountain bikes, and explored, video games, I really am that person that just doesn't want to stop even if its not music,
So much stuff to try and explore just fun finding new things you enjoy.
Who are your favourite and exemplary bands or musicians?
Tough question, I can never answer this like if I was to think out loud right this moment: Placebo, Carcass, Iron Maiden – if you ask me next week it'll probably change apart from Carcass and Placebo ha
Ash, this short question section is for you, we usually use it in our interviews…
Your first and last album you bought:? Britney Spears – Hit Me Baby One More Time and last… Angele – Brol maybe… it's been a short while since my last vinyl but that's pure cause I've been spending stupid money fixing cars and wanting motorbikes haha! Not rich enough for it all.
Favourite food and drink:? Favourite Food: I like a lot of food, my partner and friends are all good cooks if I'm honest so usually something I will like regardless. For comfort, I usually go for a big chilli dish, my favourite drink: I don't drink it too often but Dr Pepper as much as I wish I didn't have to admit that.
The first guitar you bought and the guitar you use now:? My aunt played the guitar and passed me down her first acoustic but electric was a Yamaha Pacifica, my dad got it for me for like £50 with an amp of some mate, it was beaten up but it works and I'd just sit jamming maiden songs on it or at least trying to along with the CDs! Right now I have a Jackson Pro Series King V sunburst and a Jackson Pro Series Demmel Signature will be getting something new fairly soon!
What are you listening to non-metal:? Pretty much everything, BANKS, Placebo, Angele, Soundtracks, synth wave, electronic, to be honest, I really have to be in the mood to sit down with a metal record.
What concerts do you never forget as a band and personally? Bloodstock that we played recently if I'm honest, we came out of this lockdown, been locked up writing a record then locked up recording for 6 months back and forth, then walk onto the main stage slot to play in front of so many people, I've learnt not to take anything for granted and thought right ok Ash we've seen the world can shut down that fast so act like it's just last show and enjoy every moment, and I did.
In closing the interview, what would you like to say to those who still haven't known Venom Prison, thank you for your time!
If you don't know us already, if you take the time to check us out then it's deeply appreciated. If you're already supporting us then thank you, it means a lot.