Reviews
THE COMMITTE "Power Through Unity"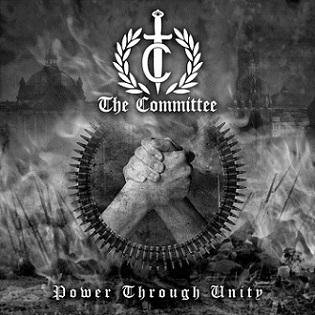 Folter Records – 2014- International
THE COMITTEE is an international Black Metal band. At the end of February 2014 they released their latest opus "Power Through Unity" via Folter Records.
Atmospheric Black Metal resounds off my loudspeakers. Very intense, pitch-black tones which conatin hardness and beauty at the same time within itselves. Bizarre musical dreamworlds of ice arise which let run a shiver down the listeners' spine. Feelings of hate, loneliness and
misanthropy rise and manifest deep inside. A one-way ticket without hope for improvement or light implemented into notes. The very emotional growls of vocalist and guitarist Igor Mortis let look deep in his minds. The rhythm fraction does one last thing to emphasise hopelessness and darkness. Deep guitar sounds mixed with forceful bass-lines and a powerful drumming let arise an unique sound which let tumble the listener into a deep emotional hole. THE COMITTEE completely renounce thereby of highspeed thrashing. Very dedicated and professional recorded "Power Through Unity" gives the main points. An opus which you won't forget that fast. Here is giving a listen duty!!!!
8,7/10