Videos
TakaLaiton – Get What You Asked For (Music Video)
Second single off the brand new album "Mindfection" by Finnish thrash metallers TakaLaiton!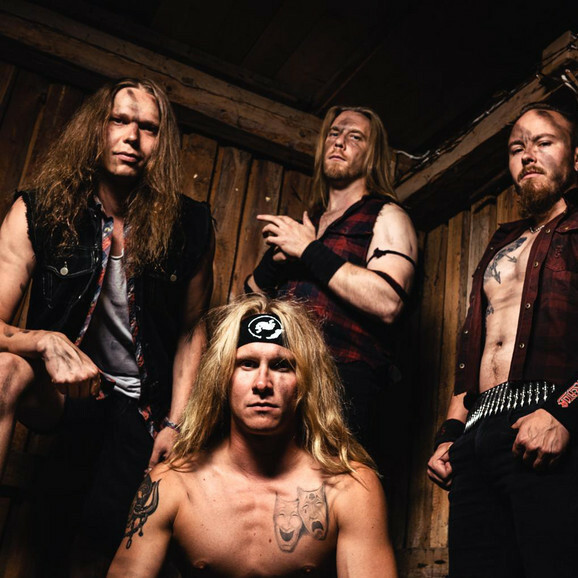 Band Information
"The purest form of our musical mayhem. Lyrics are based on today's society in the way of how we're nothing but ready to kill our own if we don't think the same about everything in general and everything, and everyone has a price. Corporations are prepared to destroy Mother Nature for the sake of the dollar and everyone who stands in their way has a price that makes them back off ". Their powerful groove thrash metal is very attractive, for fans of Pantera, Slipknot, and Testament.
TakaLaiton hails from the far north, in the cold winter regions of Finland. Garnering a powerful thrash-influenced attitude, TakaLaiton is best seen in their super-energetic live shows; always leaving fans with a sore neck and bruises from the moshpit. With a risk-taking thrash-fueled demeanour, TakaLaiton superbly blends fast-paced energy, and a bone-crushing groove, with melodies that can only be inspired by the dark, depressing and frigid far north. Not to mention the band's lyrical onslaught, containing both Finnish and English languages. The band has covered a lot of territory while on tour, bringing their rowdy stage presence to the Scandinavian regions, and the European and Asian continents. TakaLaiton has a "break the rules, exceed all limits" approach, as their name suggests; deriving from a Finnish baseball term for "swing the ball over the borders". With that fierce frame of mind, the band has recently won "Heavy Metal Heart 11" a National Music Contest in Finland; and is currently working on a full-length album that will be Produced by Teemu Aalto (Omnium Gatherum, Insomnium).