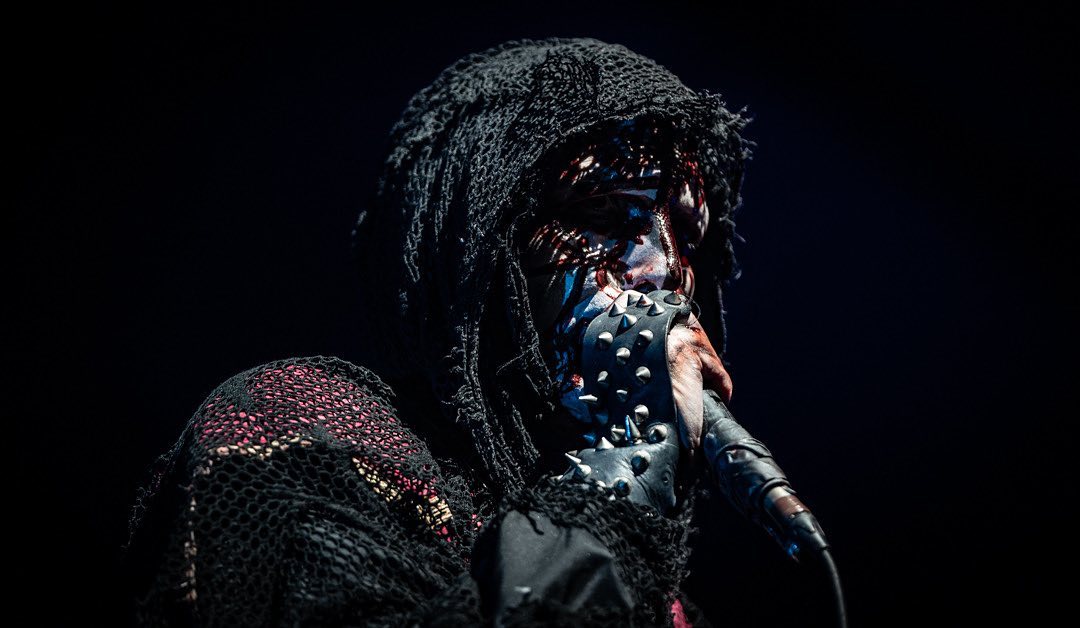 Photo credit :
@levan_tk
Psycho Las Vegas started as Psycho De Mayo, with its first event taking place at four different venues in 2013, in Santa Ana, California. Later on, the event added The Road To Psycho Tour concert series. Psycho California became Psycho Las Vegas in 2016, with their Psycho Road Show. Then, another exciting event was created, called Psycho SmokeOut in 2019. The festival took a break during the covid pandemic in 2020, then came back the following year.
This year's Psycho Las Vegas festival occurred at Resorts World Las Vegas, between August 19th and 21st. The pre-party Psycho Swim began on August 18th at Resorts World's Ayu Dayclub. Resorts World is located on the north end of the Las Vegas Strip, about 4 miles, and only a 16-minute drive from Hary Reid International Airport.
You must be over the age of 21 to buy tickets, and receive your age-verified and day pass wristbands in order to enter the concert venues at the festival. You have the option to purchase a single day pass or a weekender pass, which gives you the freedom to pick and choose any day you like. Psycho Las Vegas combines various bands, which allows people to discover and enjoy different genres of music. The 3-day festival unites people and creates a meaningful bond for sure. You can make friends with like-minded people during the festival. Based on my own experience, the whole environment was friendly and welcoming. I had the opportunity to spend time with a member of a black metal band, whom I valued on a personal level. Meeting a professional photographer during the festival was also a nice experience for me.
Hotels on the property offered 30% off if you booked early. There were 6 different stages: Event Center, Rose Ballroom, Dawg House, Red Tail, Famous Foods, and Psycho Showroom. Ayu Dayclub, which had a swimming pool was the only outdoor stage. Since the resort connects all of the stages, restaurants, and hotel towers, it was very easy to navigate around. The merchandise room located on the second floor was huge and had a variety of collections to make your purchases. The resort is also famous for its Las Vegas style, a large area of casinos, and an interesting way to pass time if you're into gambling. Concert venues, bars and restaurants were selling food and drinks. Alcoholic beverages were a little expensive, so most young people preferred to buy their alcoholic drinks, especially beer, at the local food store, right across the street from the resort. They would usually complete their shopping at noon and would be good to go for the day. All the venues were nicely air-conditioned and ventilated, so it didn't feel overwhelming being in the crowd. The weather outside was around 100 degrees Fahrenheit, dry and bright California weather without humidity. You just have to make sure that you keep yourself hydrated and put your sunscreen on. The dry heat with beautiful sunshine was much better than the east coast humidity that suffocates and makes you sweat.
There were probably around 150 different bands playing at the festival, some even included hip hop bands. Emperor, Suicidal Tendencies and Mercyful Fate were the headline bands this year, in 2022. To break it down day by day, Emperor was the headliner on Friday the 19th. Mayhem, and Carcass were amongst the most important bands of the first day. Suicidal Tendencies on Saturday and Mercyful Fate on Sunday were the headliners. Some bands like Satyricon and Ulver couldn't make it to the festival this year, which was disappointing for us. This happens mostly because of visa problems they may have. Sometimes bands from Europe encounter visa issues to enter the United States. Psycho Vegas petitioners for their visa, but it's all about the immigration rules and protocols between the countries.
We had the freedom to choose which band we wanted to see at which venue. We were provided with the detailed schedule of the bands, performing at what time and at which venue. Sometimes two of your favourite bands would play at different venues at the same time, then you had to make a decision unless you listened to some songs of one band and moved to the other venue to catch up with the other band. We were able to re-enter all the venues as many times as we liked. I personally experienced different types of metal and rock music and discovered less famous bands that deserved more credit and recognition. I really enjoyed seeing The Munsens, Succumb, and Samael. The bands before Katatonia came on stage later than they were scheduled, because of technical issues on stage. So, this caused the Swedish death / progressive metal band Katatonia to cut their performance short and finish early. The band members were so humble, kind and very nice, that they kept apologizing and thanking and complimenting the audience for the delay during their entire show, even though it was not their fault at all. Mercyful Fate concluded the festival on the 3rd day, with an amazing performance. Their sound, energy, and costumes were captivating. Finally, last but not the least, I would never ever miss Mayhem, with whom I bond with on a spiritual level. Experiencing their music is like practising a magical ritual for me. As usual, their performance took me to another dimension during their show.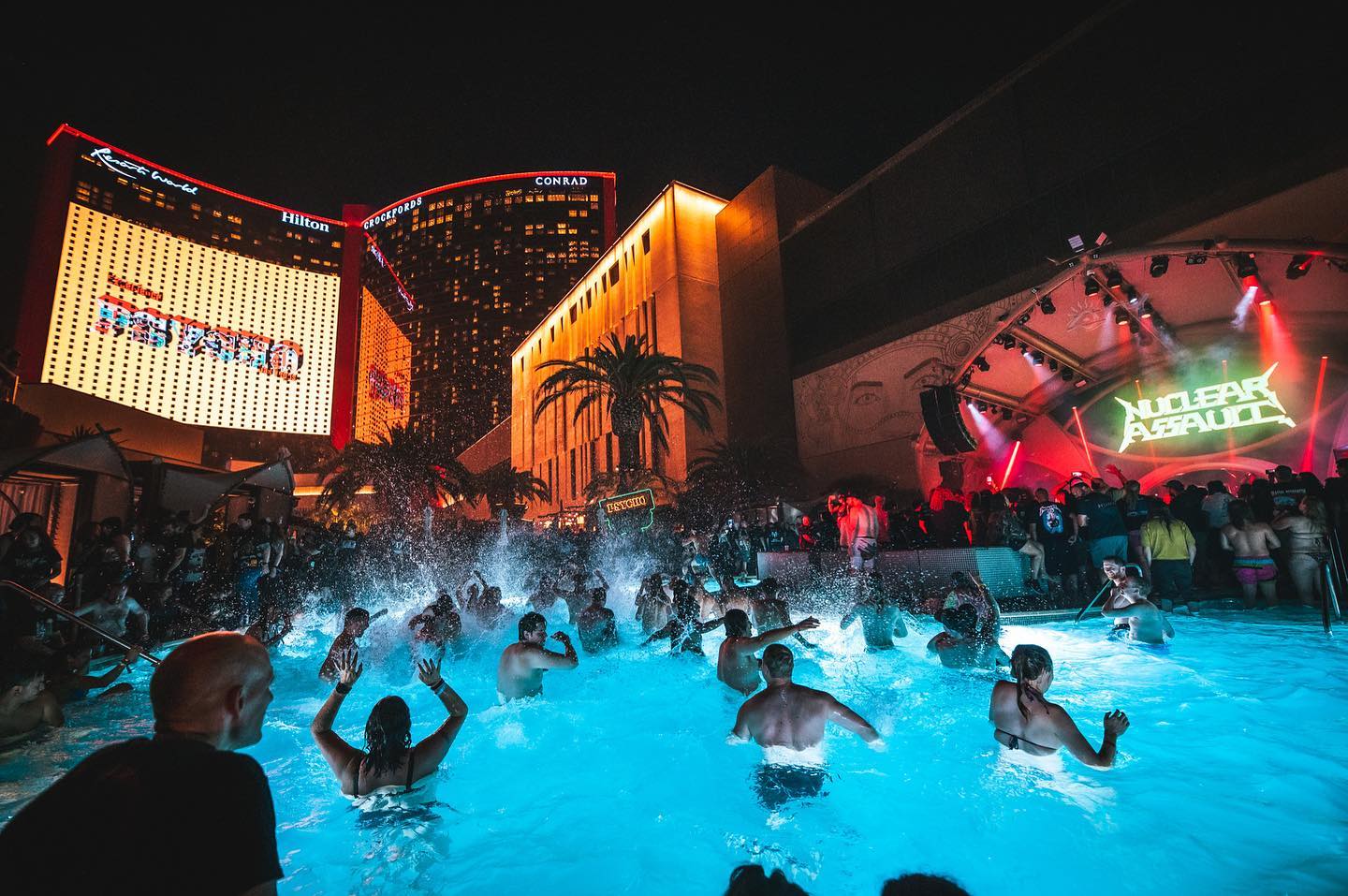 Photo Credit:
@red_hareimages
Overall, attending the Psycho Vegas Festival was an absolutely thrilling experience for me, since especially it was my first time at the festival. I would totally recommend everyone to experience the magic of this Las Vegas-style metal music festival, which combines a different southern culture, with the nordic metal culture. I'd like to visit Las Vegas next year, as long as one or two of my favourite bands play at the festival. Besides, it's definitely worth exploring and discovering new bands and the colourful Vegas nightlife. As they say, " What happens in Vegas, stays in Vegas"! Cheers!