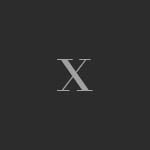 Ossin Ltd. – 2012 – Sweden
Some time ago I took notice of the Swedish 1-man project called OSSIN. He released in September 2012 the album "Methal Witchburn".
"Methal Witchburn" is in every respect an unusual cd. A mixture of Doom and Death Metal sounds to me. Very experimental mixed with several musical gimmicks which loosen the all in all eleven songs. Nevertheless "Methal Witchburn" is no divorced from reality production. Rock-solid musical base frames constitute the heart. Thereby is utterly relinquished of highspeed thrashing. There are originated rather calm songs whereby are used the acoustic guitar as a stylistic device without loosing sight of the original goal. You can also hear Rock and Progressive elements which emphasize the complexity and independence of OSSIN. By the variable use of growls and clean vocals the cd is at no moment verbose or even stagnates. Lyrically is worshipped the dark side. An interesting, dark cd which is very innovative and moves away from the well-trodden Metal pathes. Not easy to consume and nevertheless recommendable!! Check out OSSIN and form your own opinion!!!!