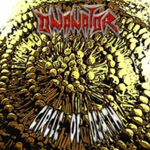 Self-released – 2012 – Serbia
This Thrash/Speed metal demo is done with a pretty good production and the musicians are doing their job very professional.
There is a total of 3 tracks done in English "Psychopath", "The Exorcism" and "Shadow of War". I like how these song have very catchy chorus and riffs mixed with pure talent of the musicians.
The artwork is very related to the name of the album, skulls symbolize death and they are creating a circle. The bend choiced very simple logo and personally i think it is bad.
When i listening to this album, sometimes i feel like i listening to Paul Ballof on vocals. All in all, very promising project and i think that their career will go upwards.
8/10