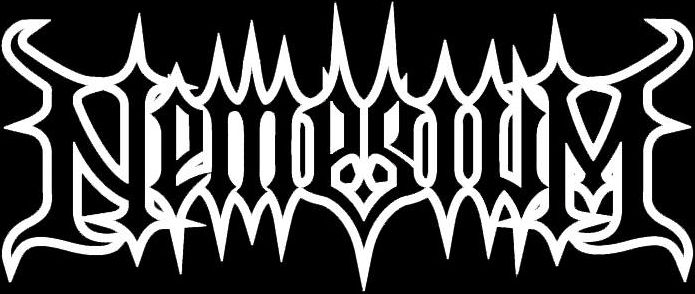 Nemesium is a very good death metal band and here is an interview we did with band member: Chris McEwin
 So where were you born and where did you grow up?
CM: Personally I was born and bred right here in our home base of Geelong, which is about an hour west of Melbourne, closer to the surf coast and Great Ocean Road. Most of the other guys live here as well, and our bass player Marcus lives in Melbourne.
 What sort of kid were you growing up?
CM: Haha I was an inquisitive kid. I always wanted to find new things. I was into horror at a super young age… like 4 years old, martial arts not long after that, then marine science was my thing all before I was 10. Music came not long after that, even though it was always there I guess. I dabbled in everything from 60s rock to rap to death metal between 12 and 15 years old. I was picked on in high school because I was different I guess, and skinny and looked vulnerable. But I also had a lot of friends that stood up for me until I learned how to do it for myself. Even though we like to stand by the "take no prisoners, take no shit" mantra, I'd always still prefer to work it out peacefully if we can.
So now what were some early bands you were into say in your early teenage years (13-16 yrs old)?
CM: Haha personally man I was into rap and rock in my early teens. I know the other guys were all on totally different paths than me, grind, 80s rock, early prog… I was into Ice T and NWA. I'd heard and liked Metallica. I already liked Slayer from their crossover with Ice T that got me into Seasons. A friend of mine showed me Deicide, then the Dissection shaped disc of Where Dead Angels Lie… there was no turning back from that. I was hooked. Dissection are still the pinnacle of extreme metal too I think.
Now what was the first band you were in and how long did that last?
CM: I started my journey as a musician in high school. I was in year 11 which here is 16 going on 17 years old and apparently working out your life? Well I did a bunch of literature and English classes and met this dude from the year above me named Curran. We sat together and both liked emperor, dissection and impaled nazarene at the time. So he told me he was looking for a bass player and a vocalist along with another guy from school who I already knew. So it seemed like an easy decision I guess. I ended up doing bass and vocals from about 98 until 2006-ish with Befallen. We never finished anything but fuck we've got some great memories and I still get people ask me for things I have laying around from those days. I think I've run out recently though haha. I've been in some amazing bands since then, but those are always going to be my favourite memories. I also met some lifelong friends in those times.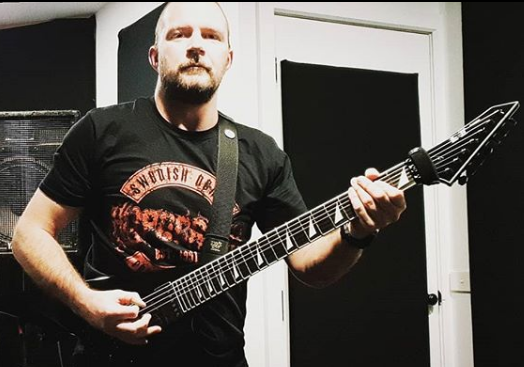 So around 2014 came and the coming of the line-up of Nemesium came to be. Lead me through the steps of it. How did you find each member?
CM: So our vocalist Clint and I were in a band called Dawn of Retribution at the time the whole concept came up. In about late 2010-early 2011 (I THINK??) we were at rehearsal for Dawn one night and our other guitarist just basically said that he wanted to spend more time on his job and family and we understood that in the moment and thought that was a fair call, as much of a bugger as it was, however the unexpected part was the fact that within him saying that we essentially disbanded within 30 seconds of his announcement. So as Clint and I do, we literally went straight outside the rehearsal room and started conversation about where to next, first person we spoke about was Justin, who is now, has always been, and will always be our spirit in the band. He's a beast. I played in a band for a while called Dominaeon with him and I never wanted to play with anyone else after that, but his main roots have always been in rock, His heart has always been in metal though. So this made perfect sense. And thankfully he agreed and is still here through everything we've experienced as people and a collective. Reidy was next up, and keen as anyone could be. Still is too, Love the perspective he brings to my crazy ideas. Wait until you head The Fire And The Flesh. As for Marcus…. well….. he was our first bass player, we always wanted him in the band, but he lives in Melbourne which is about an hour away and work didn't play out for him. So we had two other bass players in the meantime, Luke and Dave who are both still good friends with us, but Marcus was always the guy we envisioned when we started the band so we're stoked he is back. And he's never allowed to leave now. Haha.
Yeah I saw you only had one-line up change and that was with one bass player change. So now with a line-up together, how did you guys start to practice. Did you write originals right away or about a month or 2 started that process?
CM: Technically two changes. So Marcus was actually our first bass player, but it wasn't going to work with family and travel at the time, so we had to find someone else. Luke is amazing within the band and still is, it just worked our that he's better in a different role. So we brought in Dave who had to learn the EP and help us write the album as well. We knew Dave for a long time and kinda hassled him a bit but it was a big job to commit to. Dave killed everything we asked him to do. He has an incredible brain when it comes to recording detail. When it came down to it though, we needed a different approach to the actual album itself, and we wanted Marcus back to reinvent the songs all over again, which he was happy to do.
So how soon was it till you started putting together your own songs?
CM: We never jammed covers before originals. We walked into the first rehearsal with riffs and intention of writing songs. We STRUGGLE to choose covers to play because of our insane diversity of influences haha.
 So the band was together in 2014. How long did it take for the tunes to come together for your 2015 EP release called "Sentient Cognizance"?
CM: We started writing in 2011 or 2012…. Relive This Nightmare was the second song we ever wrote as a band. Somewhere between those two years we had the band we wanted but didn't jam together until ages later. We developed a lot of that material in the room. We had riffs but a lot of our music comes from things we didn't expect. Trust me when I say we just keep moving.
 So how was the response to your EP in 2015? Did you feel the reviews were fair or unfair if you got many?
CM: When we released Sentient Cognizance we were still very fresh as a band. We released the EP independently and basically relied on word of mouth, social media and live shows to get any attention towards it generated. The reviews were great for us at the time we thought. We knew where we were at as a band, and we put that release together in basically a weekend. We knew we were putting it out to get a feel for what people liked and didn't like about our style of music which was very frantic and technical and without as much deliberate intention at the time. We used to just let the songs go where they wanted to, whereas now we try to have some kind of direction. Some reviews were extremely positive, others were more constructive which was good for us. Nobody came out and called it a piece of shit though either which was good.
You did a cover tune "Open Arms" by the band "Damaged". Why did you pick that particular tune and band for a cover tune?
CM: When we were young there were a handful of bands we really followed from the Australian scene, and Damaged were one of those bands. Do Not Spit is almost a staple in any Aussie metal fan's collection, and we thought that we could pull a pretty good tribute to that particular song that still sounded like us. We have a hard time choosing cover songs, as we like to choose songs we all love and not necessarily songs that the greater population lean towards.
 How was the experience overall of going in and recording this EP? Did everything pretty much go smoothly or was it a pain in the ass at times?
CM: The EP was recorded in 2015 over 3 days. Very simple process compared to recording this album which took over year overall.
 So now did this EP overall help you out with getting more shows? Did you send any out to any labels in the hopes of getting signed or to any webzines for reviews, etc?
CM: Our live scene in Melbourne is very much about who you know more so than getting a release out, so I don't know if it helped get any shows as we usually organize a lot of that ourselves with other bands we know already or by making those connections. We sent a heap out for reviews and they got some pretty good responses back then. I can't remember if we sent any to labels but we probably did. Back then we weren't really fussed about whether we were on a label or not anyway, as we were really still just finding ourselves as a band still.
 So now what did you guys do as a band in between 2016 and 2020 as no new music was released?
CM: We basically played shows here in Australia, worked through a couple of lineup changes, and did life shit individually. Marriages, divorces, kids, travel, etc. We started writing Continua immediately after the EP too and drums were recorded in late November of 2018 so it hasn't been without its work. The process from start to finish has been arduous but worth it we think.
 So now did you have an album's worth of tunes ready when you went into to record your latest release? Did you record some sort of demo to send out to a bunch of labels? How did you end up on Black Lion Records?
CM: Yeah we had I think all the tracks except one maybe finished well ahead of recording. We wrote Cloud Chaser last when we realized that the record needed a short, fast and hectic song to round out the balance of everything. We had already tracked a few of the songs at home just as a pre-production process more than anything, and Black Lion heard a couple of those through some mutual contacts and were keen to release the album. We didn't really shop anything wrong though, and were expecting initially that we would independently release it. So it was really cool when they said they wanted to be involved.
 So how smooth did things do with working out a deal with them? Is it only for this current release only? How has it been working with them so far?
CM: Very smooth. Nothing to it really. This deal is just for this album but we have been more than impressed with how things have gone so hopefully we can help them as much as they can help is going forward, but who knows how these things turn out? I guess time will tell all.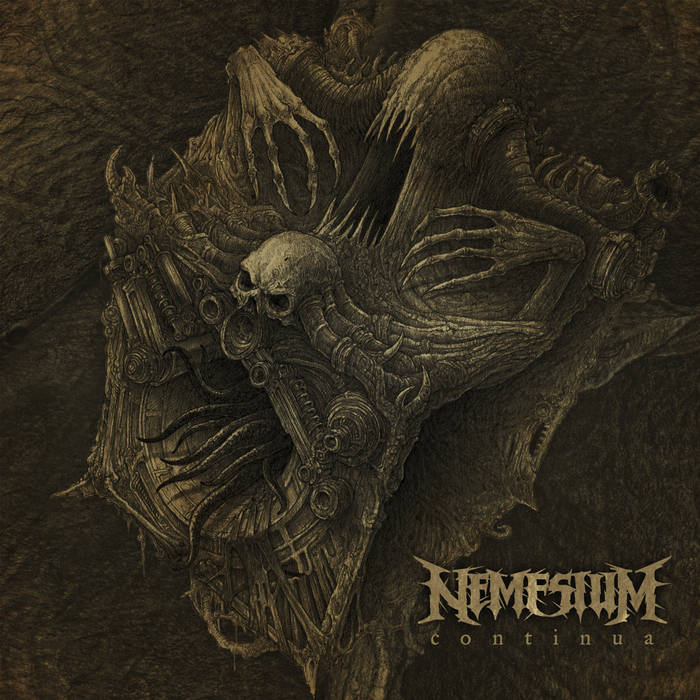 So how has the response been to your new release? I like it a lot. Do you think most of the feedback/reviews have been pretty fair for the most part?
CM: Thanks mate. Yeah, so far we've had nothing but positive feedback which has been good. The real test I guess will be after the diversity of reviews from all over the world really start coming in, which will probably start to ramp up soon. So far though we've heard nothing but really good feedback which is great.
 So do you guys get to play live a lot? If so what is the scene like over there? Do many touring bands come though? Who have you had a chance to share to share the stage with?
CM: We can pretty much be as busy or inactive as we want to be at any given time over here. The scene is Australia is vast, diverse and thriving. It's very active, especially in Melbourne so there are multiple shows on every weekend. If we're looking at doing some shows, we just basically talk to some of the other bands and see who is planning things at the time and we will all organize something together. As far as international bands coming though, absolutely they come through. When I was a teenager growing up listening to metal from all over the world, I NEVER thought I would see those bands in Australia, but with the exception of less than a handful from those days they have pretty much all made it over here now. Dissection was one that never did make it, but we've had almost everyone make it here at some stage. We've been lucky in our essentially short lifespan to have played with a few of the greats already as well. Our first ever show was with Undergang, our second show was with Sinister. We've also played with Krisiun, Omnium Gatherum, and we get semi-regular opportunities to play with the best Aussie exports too like Psycroptic and King Parrot, who have been friends for a long time now. We're looking to expand on that list as well once we get back to playing shows again now that we have a full length behind us to promote.
 For someone who has never heard the band, how would you describe the band's sound?
CM: Well, I guess the best description of our overall sound is extreme metal. We don't try to specifically align ourselves with a single genre because we basically can't. We incorporate elements and influences from so many different genres that it's difficult to pinpoint just one. We all have really diverse tastes as individuals and they all get a look in when we write new material. So we have influences coming from the Scandinavian black metal era, to the Florida death metal of the late 80s and early 90s, the whole timeline of thrash and grindcore, to the progressive bands both modern and back in the 70s, and even draw influence from soundtracks, video games, and old classical music as well. It really is a true melting pot of influence that we cover. So I like to just cover all bases and call it extreme metal. At it's core, we are a metal band that likes to push boundaries, while also covering as much ground as we can.
 Do you think you're a good or great live band?
CM: We're all very experienced on stage and with how to approach the shows we play, so if everyone comes together at the time we can be an exceptional live band. But we all know as well that like every band, problems occur in a live setting whether it be technical or otherwise. We're always looking to improve our preparation to avoid those problems, which is the best thing we can do. As I said, if all goes well, then you're in for a hell of an experience.
So with so many shitty, crappy, below average releases these days, do you plan on doing anything yourselves to stand out from that pack of wolves?
CM: With this album, we honestly believe that we've been able to put together a perfect package for what we were trying to get into people's faces for a debut full length. We were happy with the songs that we could pull together for the release, the production has come up fantastic, Kirill Semenov's artwork is absolutely world class, and Black Lion Records has been a dream to work with on the promotion and industry side of things. So far, all the pre-release feedback has been fantastic. So we're really looking forward to hearing more once it is released on June 12.
So what are the band's plan the rest of 2020 and beyond?
CM: Right now, it's hard to say. We've been sort of forced into working a plan B since we can't get out and tour the album just yet. Once we can play shows again and travel we will hit it hard around Australia and get to as many cities as we can to launch the album, even if that is months down the track. If we can't manage that for some time, then at least we know we can get in the studio and work on putting together some new material again. We might even be able to get a fair way into another release before the year is out if we can get rolling again. But time will tell what we can manage I guess. It's a strange situation to be in as a band. and obviously one that we've never had to deal with before.
 Great. Please plug any social media sites you have?
CM: You can find our Facebook page @NemesiumOfficial and also over on Twitter @nemesiumband and Instagram @nemesiumofficial_
Horns up for the interview, any last words to wrap this up?
CM: 'Continua' will be out on all streaming platforms this Friday June 12, so follow us on Spotify to get notified as soon as it becomes available, follow our social media pages for news and updates, and get yourself a copy through Black Lion Records and plenty of other distributors worldwide. We appreciate the support mate! Thanks heaps for interview too Chris. It's been fun.