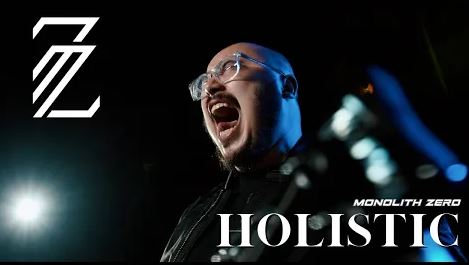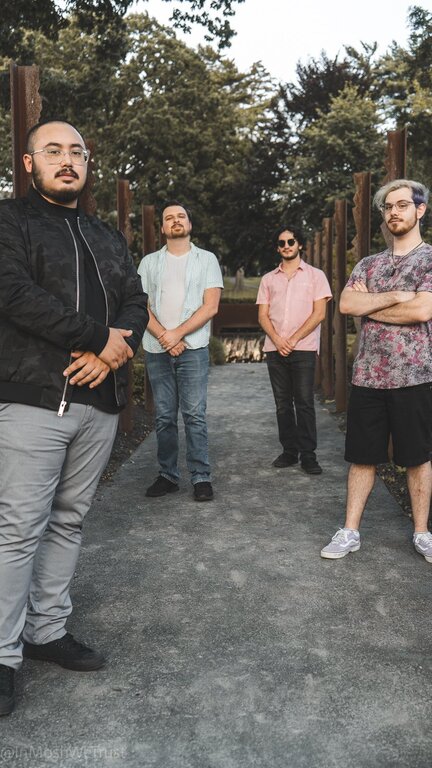 Monolith Zero is an American heavy metal band from Long Island, New York. Formed in 2014, the band consists of Nick Eustaquio (vocals/guitar), Mike Rance (guitar), Ian Dubson (drums) and Daniel Degeorges (bass). Offering a fresh spin on the heavy stylings of legends like Devin Townsend, Slipknot, and Avenged Sevenfold, the group brings their individual talents together to create a musical experience like no other – one with bold rhythms, captivating harmonies, and huge, atmospheric choruses. Armed with a stellar new album and an unwavering belief in their craft, Monolith Zero promises to excite and impress like never before.
Monolith has released one album to date – 2020's The Great Calm – which received rave reviews for its musical diversity and uncompromising vision. An hour-long and with sounds spanning from serene new age to blackened death metal, The Great Calm was a delightful display of empathy to many during a panicked and turbulent year. Singles "Embrace/Holy Infinity" and "I Am/Not Afraid" – both clocking in at over 10 minutes long – were highly praised for their palpable energies and incredible atmosphere. Monolith closed 2020 by attempting to focus the frustrations of the year into one track, the ferocious single "Interloper" – which drew heavily from the infamous works of Canada's Strapping Young Lad.
2020 also saw Monolith Zero enter the studio with producer Anthony Lopardo and mix engineer Ray Marte (Moon Tooth). Determined to make an honest album that would stand the test of time, Eustaquio & co. dug deep to craft a set of songs that would define the band for the years ahead. The album, titled simply Monolith Zero, passionately painted their style in ways even the band couldn't believe; bringing to life an arena-ready sound that retains an authentic artist's spirit. Like its predecessor, Monolith Zero benefits wildly from its musical diversity and Eustaquio's uncompromising vision. No two songs are alike – from metal reggaeton to pop-punk despondency, to cheeky prog-metal humour, there's something for virtually every listener. Set to release in January 2022, the album ushers in a colourful and fruitful new era for the metal group, who hope their new songs are meaningful and impactful to those listening.