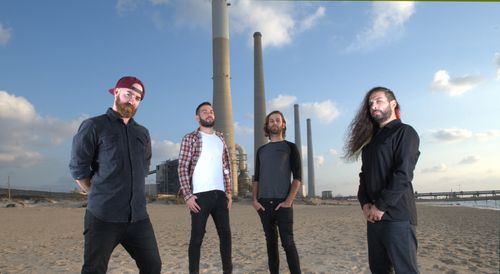 Tel-Aviv's metal powerhouse, MATRICIDE, is set to release its fourth single, 'Smoke and Mirrors,' taken from their forthcoming full-length album.
In 'Smoke and Mirrors,' MATRICIDE's music comes to the forefront, with fast-paced drums, dissonant riffs, and an unforgettable chorus.
Drawing inspiration from bands such as The Dillinger Escape Plan, Code Orange, and Blind Guardian, the track seamlessly merges intricate chaotic math metal structures with captivating, resonating melodies, creating a sound that hooks the listener while still pushing musical boundaries.
Matricide is a Tel-Aviv-based band formed in early 2004. The band plays powerful groove-based metal music incorporating experimental elements. The band's lyrics deal with spirituality and the big unsolved questions of life.
Matricide released their first EP "We Are Alive" in 2008 gaining worldwide recognition, followed by support gigs for significant metal acts DOWN and Behemoth. Their first full-length album "When Random Turns To Fate" was supported by an extensive European tour with bands such as Cryptopsy, Orphaned Land, Jungle Rot and more.
2022 Matricide released their new and highly anticipated single "Walk into the Flames". It is the first track written as a 4 piece band and it portrays the direction MTRCD is heading in. Stay Tuned