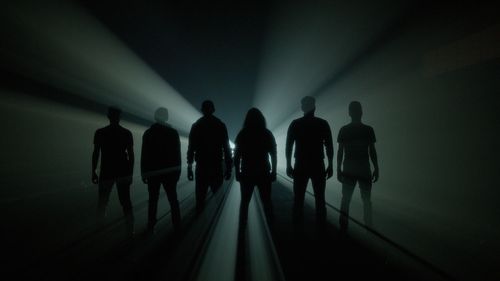 Dukkha is a Modern Metal band from Lyon, France, originally formed in 2016 by Julien Sartorius and Maxim Payot. Quickly joined by Fabien Belissard, the band composed its first album in 2017 and now has Jérôme Salomon and Maxime Management.
The group offers music that combines brutality and melodic ambiences. Drawing on the foundations of Buddhist philosophy as a framework of thought, Dukkha addresses engaged themes such as societal and environmental causes through the use of metaphors and poetry leading to reflection and interpretation.
In March 2018 the band released their first single Heavenly Defaced God, recorded by Convulsound Productions, and thus introduced the prelude to a first Concept Album, Legacy, available since November 17, 2018.
Programmed on festivals such as the Lions Metal Fest or the Sylak Open Air and after several dates in France including an opening act for Hypno5e, Dukkha is now releasing a new single called "Giant Storm" taken from their new album coming in 2021.